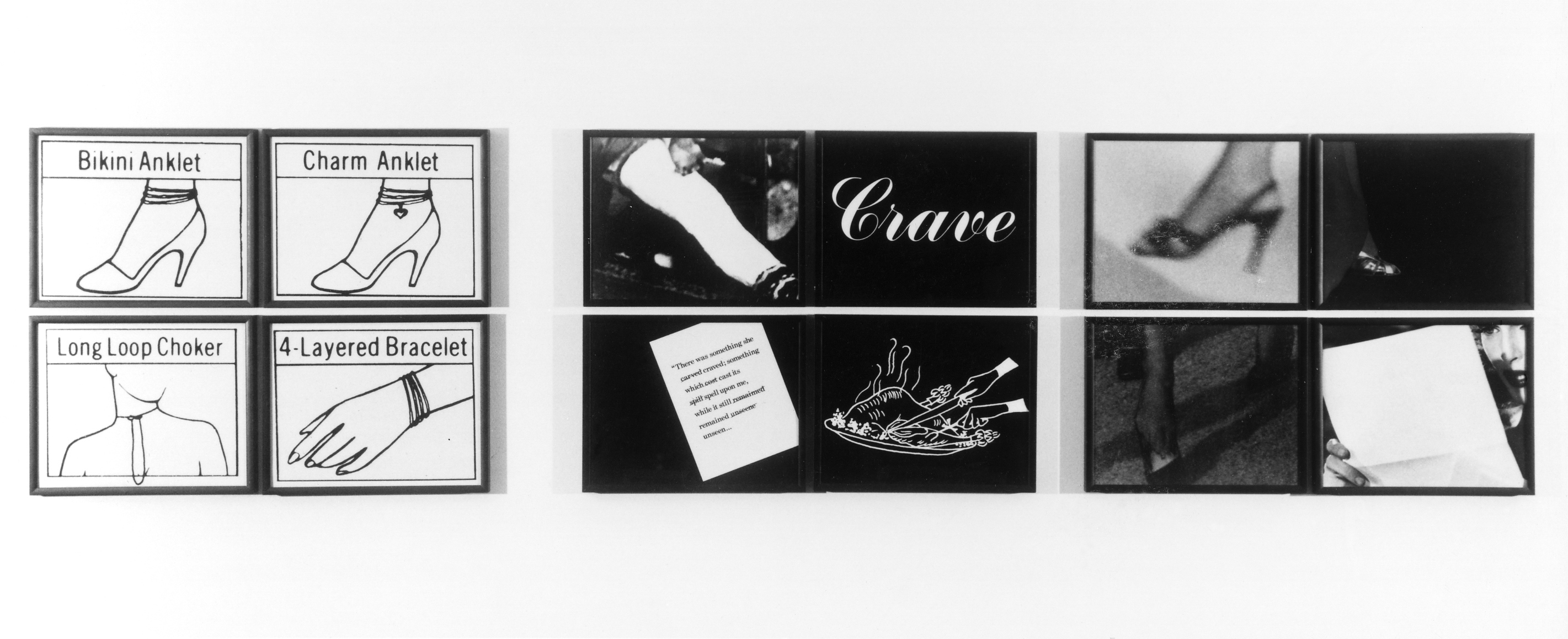 Silvia Kolbowski
Model Pleasure III,
1983
Medium: 8 gelatin silver prints, 4 chromogenic development prints
Dimensions: 18 x 72 in. (45.7 x 182.9 cm) overall
Credit Line: Los Angeles County Museum of Art. Ralph M. Parsons Fund. Image courtesy of Silvia Kolbowski; photo Takahira Imamura

The juxtapositions presented in Silvia Kolbowski's work allude to the violence, pleasure, and embedded ideologies of power and sexuality that structure representation. Kolbowski draws on techniques of appropriation and montage as well as aspects of psychoanalytic, linguistic, and feminist theory to critique the representation of femininity and, by extension, culture at large.