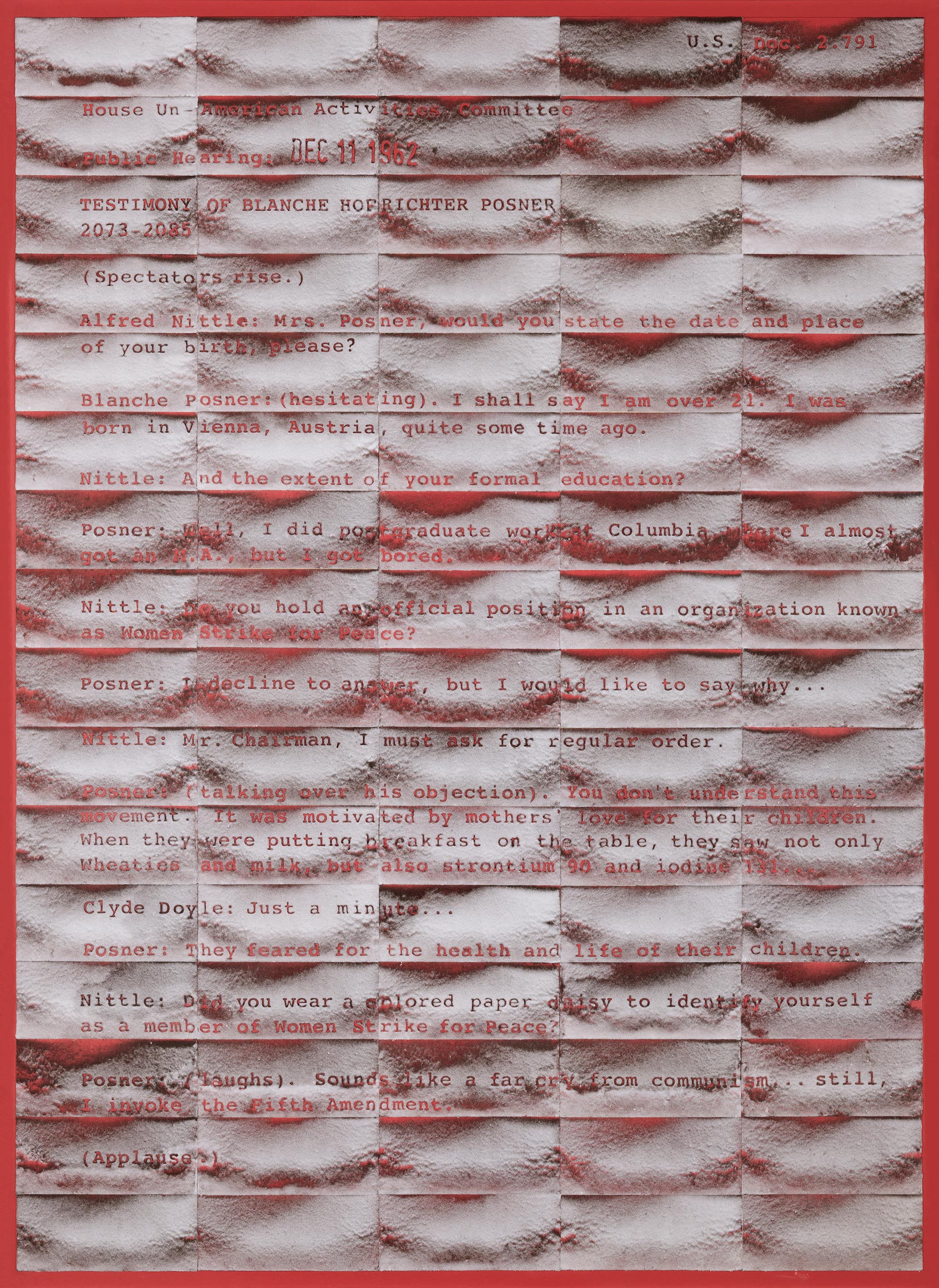 Mary Kelly
Mimus, Act I (Posner),
2012
Medium: Compressed lint, archival card
Dimensions: 83 1/2 x 61 x 2 in. (212.1 x 154.9 x 5.1 cm) (framed)
Credit Line: Hammer Museum, Los Angeles. Purchased with funds provided by Erika Glazer. Photograph courtesy Mary Kelly

Mary Kelly created her series of Mimus works by placing vinyl lettering on the filter screen of a domestic dryer and then running many loads of laundry until the accretion of lint surrounding the letters made the words visible as intaglio engravings. The appropriated texts are taken from the testimonies of Blanche Posner and Ruth Meyers, who appeared before the House Un-American Activities Committee in 1962 after participating in protests opposing nuclear testing as part of the organization Women Strike for Peace. Bringing together nuclear weaponry, motherhood, the judicial system, and the women's movement, Kelly's works stage an inherent and vital interrelationship between the personal and the political.