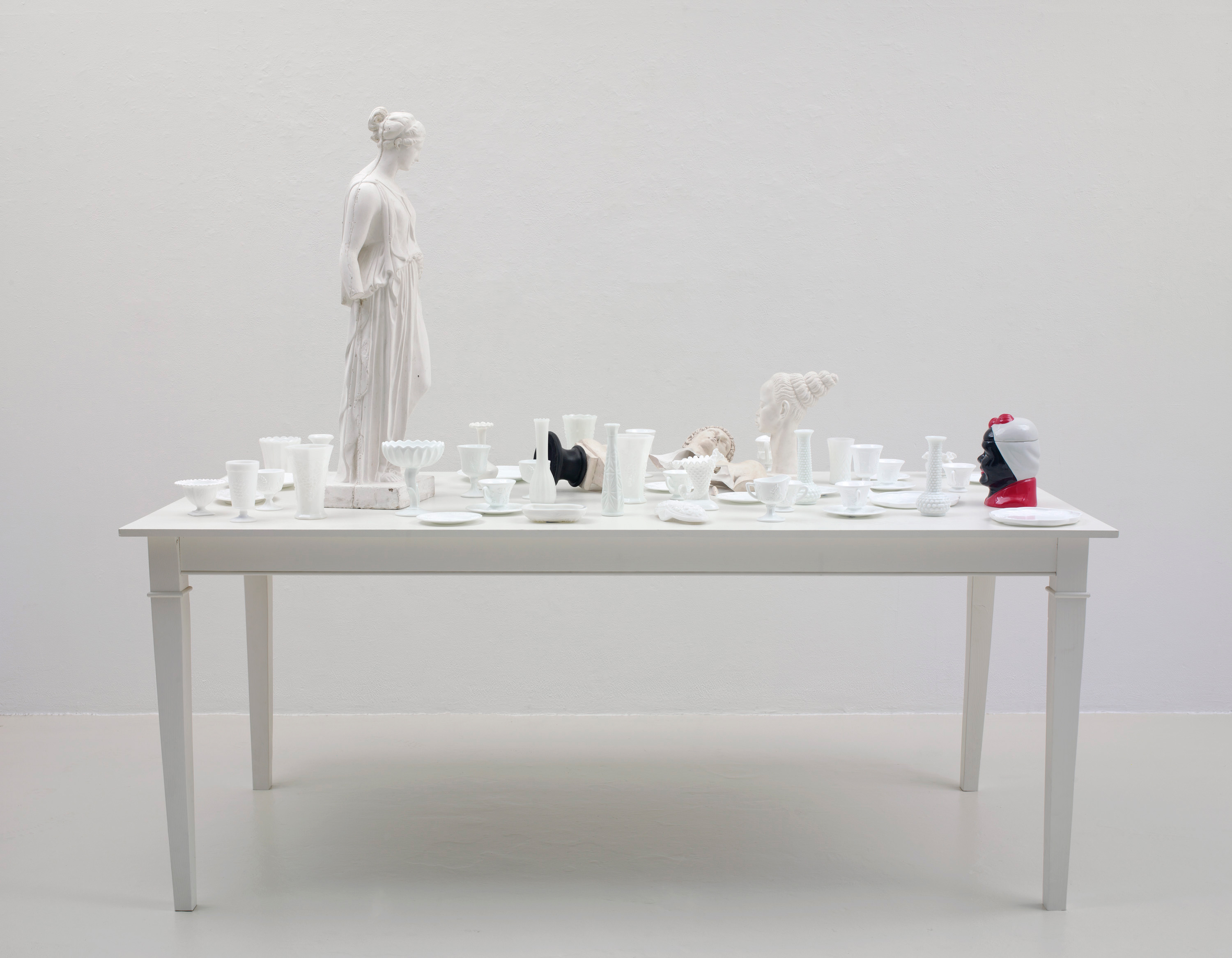 Fred Wilson
Love and Loss in the Milky Way,
2005
Medium: Table with 47 milk-glass elements, plaster bust, plaster head, standing woman, ceramic cookie jar
Dimensions: 77 3/4 x 92 x 43 7/8 in. (197.5 x 233.7 x 111.4 cm)
Credit Line: © Fred Wilson, courtesy Pace Gallery, New York. Image courtesy of Pace Gallery

The spatial arrangement of the found sculptures and milk glass in Love and Loss in the Milky Way produces relationships among otherwise singular forms and invites viewers to play out myriad narrative scenarios that reveal their own psychosocial conditioning. For instance, with a broken white male figure and another of a black woman implicated merely by proximity, the assemblage is replete with symbols and possible histories.