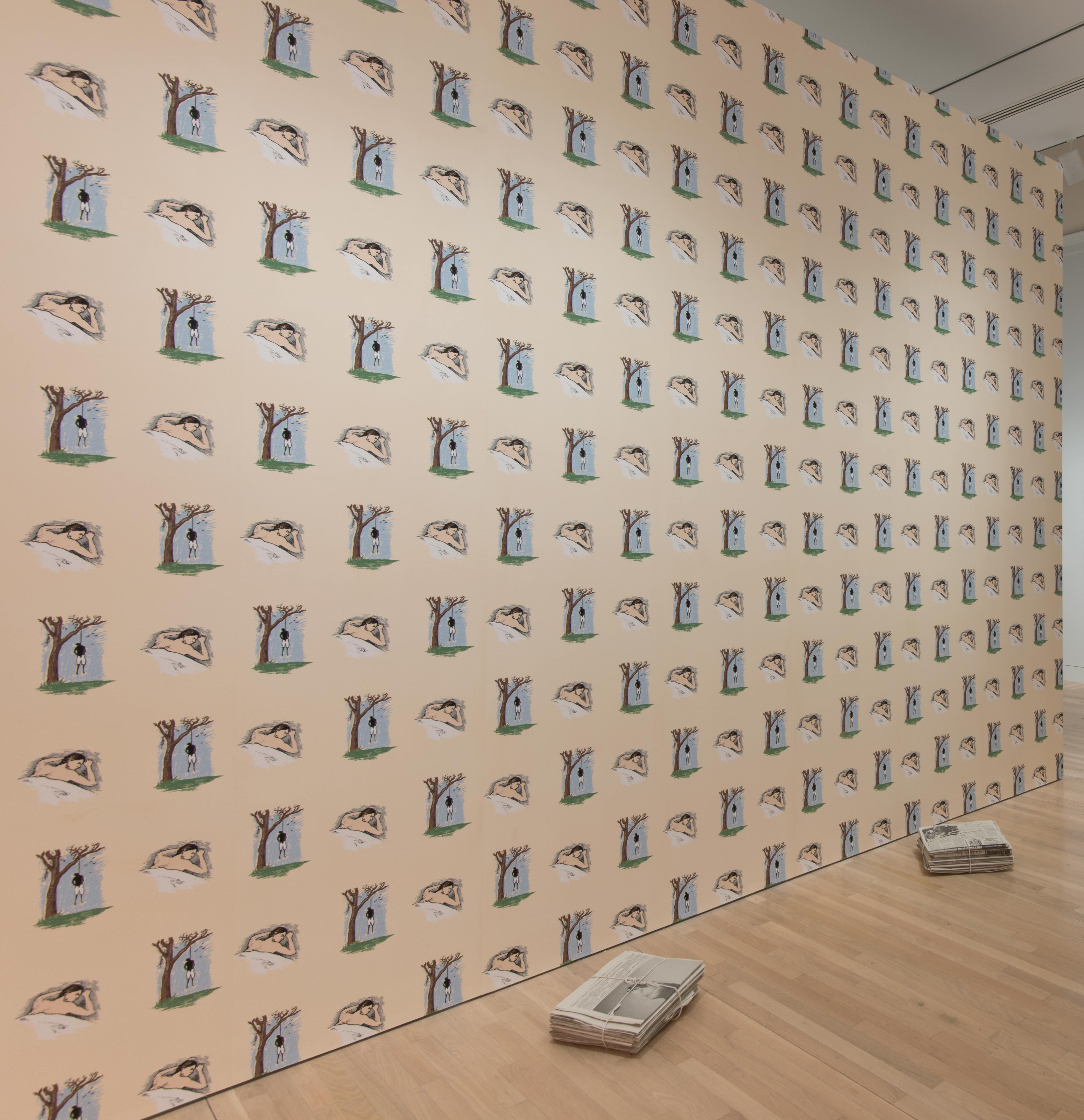 Robert Gober
Hanging Man/Sleeping Man,
1989
Medium: Hand-printed silk screen on paper
Dimensions: Dimensions variable
Credit Line: Courtesy of the artist. Installation view at the Hammer Museum, Los Angeles; photography by Brian Forrest

A black man hanging, lynched, from a tree branch and a white man soundly asleep beneath the covers form the motif of this wallpaper by Robert Gober. The wallpaper distills the troubling history of dispossession on which America is built by juxtaposing scenes of violence and passivity, and underscores the central role of race in the social fabric of America.