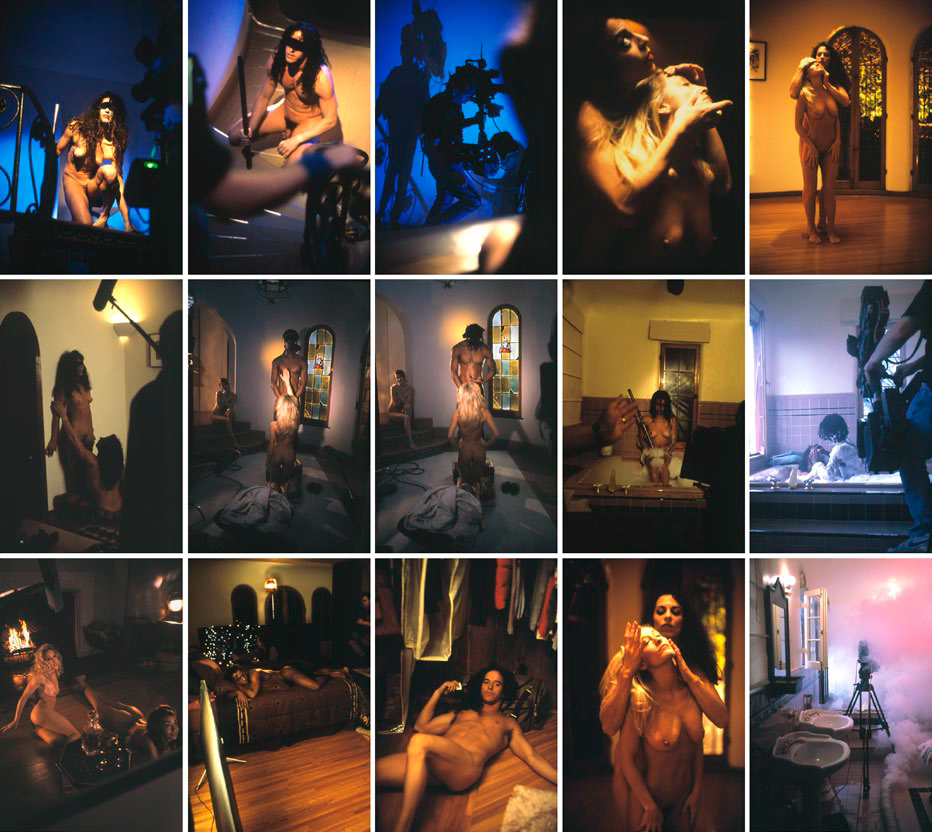 Mike Kelley, Artist
Paul McCarthy, Artist
Fresh Acconci,
1995
Medium: Single-channel video, color, sound
Dimensions: 45:00 min.
Credit Line: Courtesy of Paul McCarthy and Mike Kelley Foundation for the Arts. Image courtesy of Paul McCarthy and Hauser & Wirth (photo Paul McCarthy)

Following a conversation about the physical beauty of performance artists, Mike Kelley and Paul McCarthy collaborated on Fresh Acconci, a restaging of early works by the New York–based artist Vito Acconci that explored questions of social interaction, the distinctions between public and private behavior, and the objectification of the human body. Using Hollywood film actors, Kelley and McCarthy set the video in a Spanish-style home in the Hollywood Hills, an area known as a locus of communal living and cult compounds in the 1960s and 1970s. Fresh Acconci collapses performance art with Hollywood movies and the private rituals of countercultural collectives, conflating multiple contemporary mythologies from otherwise unrelated sectors of the culture.