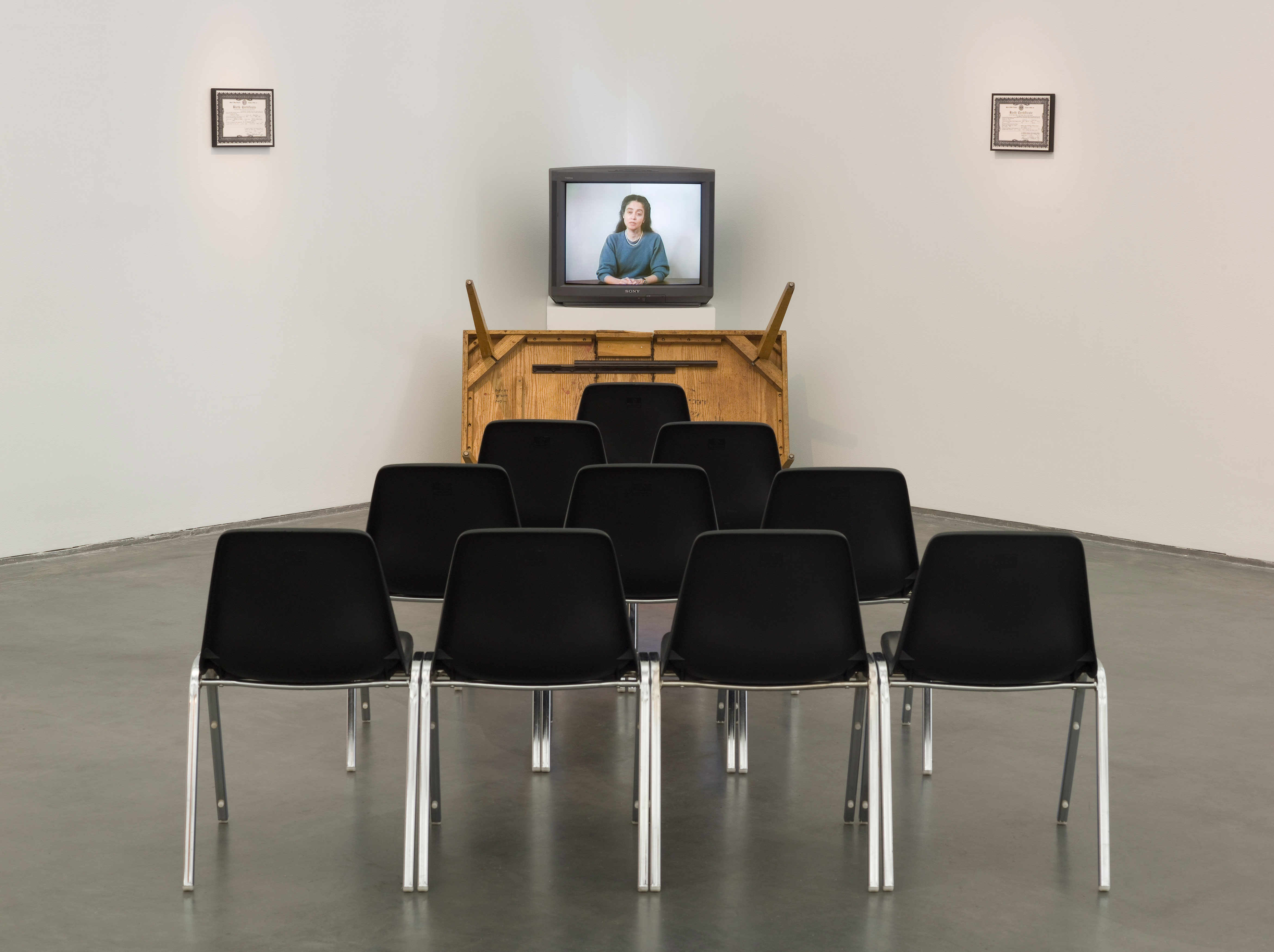 Adrian Piper
Cornered,
1988
Medium: Video installation with birth certificates; single-channel video, color, sound; monitor; table; chairs
Dimensions: Dimensions variable
Credit Line: Collection Museum of Contemporary Art Chicago. Bernice and Kenneth Newberger Fund (1990.4.a-p). Photo: Nathan Keay, © MCA Chicago

Throughout her career, Adrian Piper has provocatively analyzed cultural biases and their impact on the individual, holding firmly to her conviction that art can operate as a catalyst for change. Cornered entangles viewers spatially and intellectually in the moral, social, and political complexities of racial determination. Positioned defensively in a corner behind an upturned table, the video features the artist speaking directly to viewers, informing them about the history of miscegenation in America and challenging people to honestly address their black ancestry.