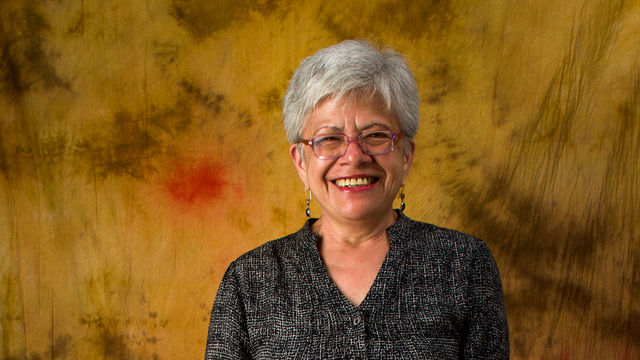 Born in 1950 in Villahermosa, Mexico, Yolanda Andrade moved to Mexico City when she was eighteen to study theater, but in 1974 she shifted her focus to photography after becoming involved with the Club Fotográfico de México. In 1976 and 1977 she studied photography at the Visual Studies Workshop in Rochester, New York, under the guidance of Nathan Lyons (1930–2016). While in the United States, Andrade became more familiar with and influenced by the work of street photographers such as Walker Evans (1903–1975), Robert Frank (b. 1924), and Garry Winogrand (1928–1984). On returning to Mexico, she started her career as a still photographer for movie companies and as a freelancer for magazines and books. At the same time she began documenting everyday life and popular culture on the streets of Mexico City. For more than twenty-five years Andrade created black-and-white images using analog cameras, but in the early 2000s she started to explore color in digital photography, a practice that she has continued.
An accomplished teacher of photography, Andrade has taught since 1992 at the Escuela de Fotografía Nacho López and Centro de la Imagen in Mexico City and Instituto Tecnológico in Monterrey, Mexico. Among other accolades, she received a Guggenheim Fellowship for Creative Arts in 2004 as well as grants from the Mexican National Endowment for Culture and the Arts to fund her publications and projects in 1993, 1997, 2000, and 2003. Her work has appeared in more than ten photographic books, including Los velos transparentes, las transparencias veladas (1988) and Pasión mexicana / Mexican Passion (2002). She has participated in group exhibitions such as the 1st Havana Biennial (1984), Superreal: Alternative Realities in Photography and Video (2013) at El Museo del Barrio in New York, and Urbes Mutantes: Latin American Photography, 1944–2013 (2014) at the International Center of Photography in New York. Institutions that house her work include the Visual Studies Workshop; Museum of Fine Arts, Houston; Museum of Contemporary Photography, Chicago; and Kiyosato Museum of Photographic Arts, Hokuto, Japan.
—Mariana von Hartenthal 
Selected Solo Exhibitions
1987 Yolanda Andrade: Escenas, Museo Universitario del Chopo, Mexico City
1995 Yolanda Andrade, Pinacoteca del Estado Juan Gamboa Guzmán, Mérida, Mexico
2002 Yolanda Andrade: La orilla del caos, Centro de la Imagen, Mexico City
2013 Las Vegas: Artificio y neón, Instituto Juárez, Villahermosa, Mexico
2016 Yolanda Andrade: Enigma, Cucayo, Casa de Profesionalización Fotográfica, Villahermosa, Mexico
Selected Bibliography
Andrade, Yolanda. Ocho mujeres en el arte hoy. Mexico City: Sociedad Mexicana de Arte Moderno, 1998.
Andrade, Yolanda, and Rosina Conde. Melodrama barroco. Mexico City: Universidad Autónoma de la Ciudad de México, 2007.
Andrade, Yolanda, and Elizabeth Ferrer. A través del cristal. Mexico City: Artes de México, 2008.
El ojo fino / The Exquisite Eye: An Exhibition. San Marcos: Wittliff Gallery of Southwestern and Mexican Photography, Texas State University, 2003.
Snow, K. Mitchell. "Portraits of Urban Drama," Americas 50 (May–June 1998): 42–47.