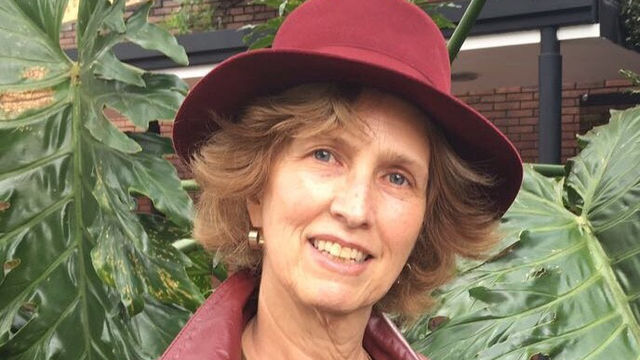 The filmmaker Patricia Restrepo was born in Cali, Colombia, in 1954. She studied communications at the Universidad Jorge Tadeo Lozano, graduating in 1974. As a college student, Restrepo also organized a film club, which provided her with an extensive cinematic vocabulary. At the beginning of her career she made short films, which she continued to work on in the late 1970s after she joined Cine Mujer, an all-female group founded by Eulalia Carrizosa (b. 1953) and Sara Bright (b. 1952). Other women who participated in Cine Mujer include Clara Riascos (b. 1952), Rita Escobar, Patricia Alvear, Luz Fanny Tobón (b. 1942), and Dora Cecilia Ramírez (b. 1950).
The movies Restrepo directed in this decade were deeply concerned with women and their social status. Concurrent with her work in film, since 1977 Restrepo has written reviews and criticism for the newspaper El Pueblo from Cali and the magazines Nueva Frontera and Cine. In 1978 she served as producer and assistant director of the short film El cuartico azul (The blue room) by Luis Crump Carvajal. In 1980 she directed her own short titled Paraíso artificial (Artificial paradise) about a precarious relationship between a woman and a man. In 1989 she and other members of Cine Mujer left the group to pursue other projects.
Restrepo has also worked in television, which she considers an ideal medium for storytelling that offers her an array of creative alternatives. In 1990 she directed several television series, such as Area restringida (Restricted area) and Géminis (Gemini). For the United Nations Conference on Women in Beijing, celebrated in 1995, she and other women from Cine Mujer coproduced Five-Minute Project, a series of twenty-one five-minute videos created by women from around the world. Also in 1995 she directed a feature film for television, De amores y delitos: El alma del maíz (Of love and crime: The soul of corn), based on an idea by the writer Gabriel García Márquez that relates to the eighteenth-century rebellion in Guatemala of the chicheras (indigenous and mestizo makers of an alcoholic beverage made from corn). In 2006 she made the documentary Los secretos del agua (The secrets of water), and in 2010 she appeared in Noche sin fortuna (Unfortunate night), a Colombian-Argentine production. Filmed in color and with archival material, the movie documents the most intense years of her partner, the writer and filmmaker Andrés Caicedo (1951–1977), who was a prominent cultural figure despite his premature death by suicide. Restrepo is a member of the Consejo Nacional de las Artes y la Cultura en Cinematografía.
—Marcela Guerrero
Selected Films
1979 Por la mañana
1980 Paraíso artificial
1983 En qué estamos (codirector)
1983 Ni con el pétalo de una rosa (codirector)
1985 Momentos de un domingo 
Selected Bibliography
Goldman, Ilene S. "Cine Mujer: Fifteen Years of Feminist Film and Videomaking in Bogotá, Colombia." PhD diss., Northwestern University, 1991.
———. "Latin American Women's Alternative Film and Video: The Case of Cine Mujer, Colombia." In Visible Nations: Latin American Cinema and Video, edited by Chon Noriega, 239–62. Minneapolis: University of Minnesota Press, 2000.
Restrepo, Patricia. Función social de los cine-clubes. Bogotá: Fundación Universidad Central, 1987.
———. Los mediometrajes de Focine: 10 años cine club, Universidad Central. Bogotá: Universidad Central, 1991.
Suárez, Juana. Cinembargo Colombia: Ensayos críticos sobre cine y cultura. Cali, Colombia: Programa Editorial Universidad del Valle, 2009.