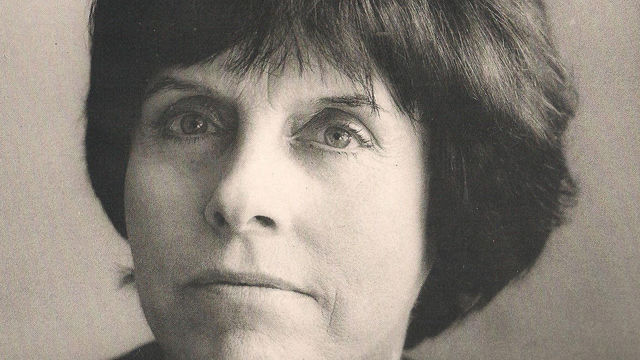 Born in 1922 to one of Argentina's most prominent families, the filmmaker María Luisa Bemberg dedicated her career as a screenwriter and director to portraying women who seek to break free from the social constraints placed on them by class and patriarchy. She was the descendant of German Catholic émigrés who established Quilmes Brewery in 1888. As a child she did not receive a formal education and was instead tutored at home. In 1945, shortly before the rise of Peronism in Argentina, Bemberg married the architect Carlos Miguens, and in 1953 the couple and their children moved to Europe. Ten years after their wedding, and on returning to Argentina, Bemberg separated from Miguens (divorce was not officially recognized at the time in Argentina) and began a short-lived career in theater promotion, establishing in 1959 Teatro del Globo along with the theater agent Catalina Wolff. A self-proclaimed feminist who was influenced by Simone de Beauvoir's Second Sex (1949) and, later, Betty Friedan's Feminine Mystique (1973), Bemberg founded in 1970 the Unión Feminista Argentina (UFA) along with Nelly Bugallo, Leonor Calvera, and Gabriella Roncorini de Christeller. A few years after its inception, UFA became the target of the repressive right wing that eventually came to power in 1976; the group's critical importance to the history of Argentine feminism has not gone unnoticed, however.
Bemberg wrote and directed such films as Momentos (Moments, 1981), La señora de nadie (The lady of nobody, 1982), Camila (1984), Miss Mary (1986), Yo, la peor de todas (Me, the worst of all, 1990), and De eso no se habla (That's not what is said, 1993); her screenwriting credits include Crónica de una señora (Chronicle of a lady, 1970). Although she financed Momentos herself, all her other films were box-office successes. In fact, Camila—which tells the true story of the persecution and execution of a young woman (Camila O'Gorman) and her priest lover (Ladislao Gutiérrez), ordered by the military government of Juan Manuel de Rosas—was nominated for an Academy Award for best foreign-language film. Camila, as well as most of the films Bemberg directed in the 1980s and early 1990s, was produced by the company GEA Cinematográfica, which she founded with the producer Lita Stantic. In 1994, while working on another film, El impostor (The imposter, 1997), Bemberg was diagnosed with cancer. She died in Buenos Aires on May 7, 1995, at age seventy-three.
—Marcela Guerrero 
Selected Films
1972 El mundo de la mujer (director and screenwriter)
1975 Triángulo de cuatro (screenwriter)
1978 Juguetes (director and screenwriter)
1994 La balada de Donna Helena (actor)
1997 El impostor (screenwriter)
Selected Bibliography
Bach, Caleb. "Maria Luisa Bemberg Tells the Untold." Americas 46 (March–April 1994): 20–27.
Erausquín, Estela. "María Luisa Bemberg's Revolt." Revista canadiense de estudios hispánicos 27 (Fall 2002): 45–57.
King, John, Sheila Whitaker, and Rosa Bosch, eds. An Argentine Passion: María Luisa Bemberg and Her Films. London: Verso, 2000.
Rosa, María Laura. "La necesidad de filmar: María Luisa Bemberg en los inicios del arte femenino." In Legados de libertad: El arte feminista en la efervescencia democrática. Buenos Aires: Biblios, 2014.
Williams, Bruce. "The Reflection of a Blinded Gaze: María Luisa Bemberg, Filmmaker." In A Woman's Gaze: Latin American Women Artists, edited by Marjorie Agosín, 171–90. Fredonia, NY: White Pine Press, 1998.