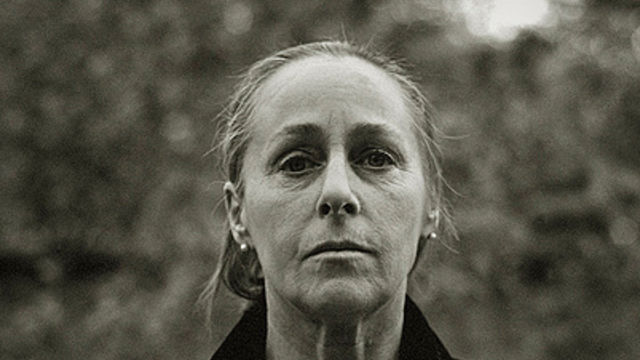 The Chilean printmaker Luz Donoso was born in Santiago in 1921. She began her studies in medicine but never completed her degree. In 1956 she joined Taller 99, taking courses in drawing and printmaking with Nemesio Antúnez (1918–1993) and later exhibiting with the group. In 1963 Donoso studied mural painting at the Escuela de Bellas Artes, Universidad de Chile, in Santiago. That same year she received the first of several honors: an honorable mention at the graphic arts biennial organized by Casa de las Américas in Havana. In 1964, along with the artists Pedro Millar (1930–2014) and Carmen Johnson, Donoso painted a mural on the embankment of the Mapocho riverbed in Santiago in support of the presidential campaign of Salvador Allende. In 1965 the Yugoslav government granted her a scholarship to study mural painting, and during this year she and Millar traveled around Europe. In 1971 she began teaching graphic arts at the Universidad de Chile, a position she held until 1973, when, following the military coup d'état by Augusto Pinochet, Donoso was removed from her post, presumably because of her political leanings. Following these events, she became a founding member of Taller de Artes Visuales in Santiago, where she worked alongside Chilean artists and critics in an intense period of political art and criticism.
Despite participating in numerous group shows and art actions, her first and only solo exhibition during her lifetime was held in 1976 at the Instituto Chileno Francés in Santiago, where Donoso presented a series of prints. The presentation of her work in the context of the white cube gallery, rather than in public spaces, led her to question the purpose and audience of individual exhibitions. Always loyal to the medium of printmaking, Donoso insisted that her prints must live in public spaces where they could become social actions. Throughout the 1980s she participated in countless art actions in public spaces. As a result of her involvement with different social and humanitarian causes and in collaboration with other artists, in 1982 Donoso began to contextualize her art practice as critical works done, as she said, "dentro y fuera del arte" (within and outside art).# Integral to her thinking, she began to describe her artworks as those of "denuncia y desacato" (denunciation and contempt).# Throughout her life she kept a meticulous archive of photographs, audio recordings, and videos that today constitutes an invaluable resource for the study of Chilean visual arts from the 1960s to the 1980s. Luz Donoso died in Santiago in 2008 at the age of eighty-seven.
—Marcela Guerrero
Selected Exhibitions
1976 Instituto Chileno Francés, Santiago
1977 Cuatro grabadores chilenos, Galería Cromo, Santiago
1983 Chilenas en Berlín, Berlin
1987 Mujer, arte, y periferia, Floating Curatorial Gallery, Women in Focus, Vancouver
2011 Una acción hecha por otro es una obra de la Luz Donoso, Centro de Arte Contemporáneo de Las Condes, Santiago
Selected Bibliography
Espinoza, Denisse. "La sutil obra política de Luz Donoso es exhibida en muestra en Las Condes." La Tercera, November 25, 2011. https://www.pressreader.com/chile/la-tercera/20111125/282286727077637.
Muñoz, Ernesto. Luz Donoso: Resituación de una obra. Santiago: Fondart, 2002.
Taller 99. Santiago: Cal Eds, 1982.
Varas, Paulina, ed. Una acción hecha por otro es una obra de la Luz Donoso. Santiago: Centro de Arte Contemporáneo Municipalidad de Las Condes, 2011.
———. "Cuando el arte acompaña: Artistas y derechos humanos en la dictadura militar chilena." Concinnitas: Revista do Instituto de Artes da Universidade do Estado do Rio de Janeiro 2, no. 21 (December 2012): 171–86.