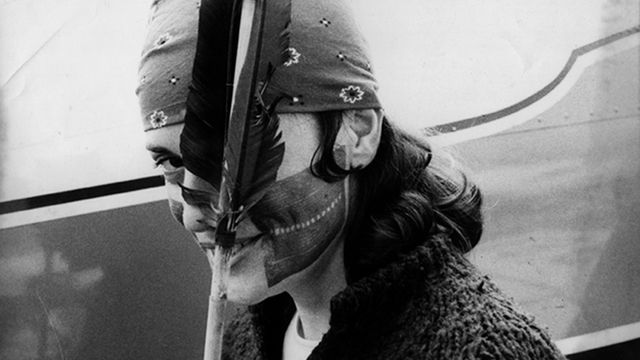 Born in Neuchâtel, Switzerland, in 1931, the photographer Claudia Andujar immigrated in 1954 to Brazil, where she produced her best-known and most extensive body of work. Andujar studied humanities at Hunter College in New York, graduating in 1953. In the 1960s and 1970s she began working as a photojournalist for several magazines, including Aperture, Claudia, Fortune, Life, Look, Realidade, and Setenta. In 1970, while on assignment to photograph the native population of northern Brazil for a special issue of Realidade, Andujar made contact with the Yanomami people, which sparked an interest that would endure throughout her career as both a photo-journalist and an activist. During the 1960s many Latin American photographers sought to portray cultural identity through photojournalistic projects. From the 1950s—when Cuban photographers such as Raúl Corrales (1925–2006), Alberto Korda (1928–2001), and Roberto Salas Merino (b. 1940) were receiving acclaim for their documentation of the revolution in their country—to the mid-1970s—when Alicia d'Amico (1933–2001) and Sara Facio (b. 1932) were creating a series on life in mental institutions—there was a movement to document the great political, social, and environmental shifts taking place in the region, and Andujar became part of it.
In 1978 she participated in the Primer Coloquio Latinoamericano de Fotografía, held in Mexico City, and her photographs were included in the accompanying exhibition, Hecho en Latino-américa. Her work with the Yanomami employed a very different technique from the straightforward documentary style of her contemporaries. She produced simple, high-contrast portrait compositions rather than attempting to frame the culture as a whole in each image. Through this work the artist became deeply involved with the people and their culture, to the point that she suspended her art practice to establish a health-care clinic for the Yanomami during a devastating measles epidemic in 1974. From 1978 to 1992 Andujar played a key role in establishing the Comissão Pró-Yanomami-CCPY, encouraging the government to set aside land for the protection of native people; she is also attempting to found a Yanomami cultural center.
Andujar's work is in the collections of the Museum of Modern Art, New York; George Eastman House, Rochester, NY; Museum of Fine Arts, Houston; Museu de Arte de São Paulo; Museu de Arte Moderna de São Paulo; and Pinacoteca do Estado de São Paulo. She received a two-year John Simon Guggenheim Memorial Foundation Fellowship (1971) and a Lannan Foundation Cultural Freedom Prize (2000). In November 2015 the Galeria Claudia Andujar was opened as a single-artist pavilion at the Instituto Inhotim in Brumadinho, Brazil, a living testament to the importance of Andujar's work in documenting and preserving the lifeways of Brazil's native populations.
—January Parkos Arnall 
Selected Solo Exhibitions
2003 Yanomami: Spirit of the Forest, Fondation Cartier, Paris
2005 Vulnerabilidade do ser, Pinacoteca do Estado de São Paulo
2007 Uma autobiografia visual, Museu de Arte Moderna de Bahia, Salvador
2015 (ongoing) Galeria Claudia Andujar, Instituto Inhotim, Brumadinho, Brazil
2016 Claudia Andujar: Marcados, Museo de Arte Latinoamericano de Buenos Aires
Selected Bibliography
Andujar, Claudia. A vulnerabilidade do ser. São Paulo: Cosac Naify, 2005.
———. Yanomami. São Paulo: Dorea Books and Art, 1998.
Marien, Mary Warner. Photography: A Cultural History. 2nd ed. Upper Saddle River, NJ: Pearson Prentice Hall, 2006.
Photojournalism in the 80s: Claudia Andujar. Greenvale, NY: Hillwood Art Gallery, Long Island University, C. W. Post Campus, 1985.
XXIV Bienal de São Paulo: Arte contemporanea brasileira: Um e/entre outro/s. São Paulo: Fundação Bienal de São Paulo, 1998.