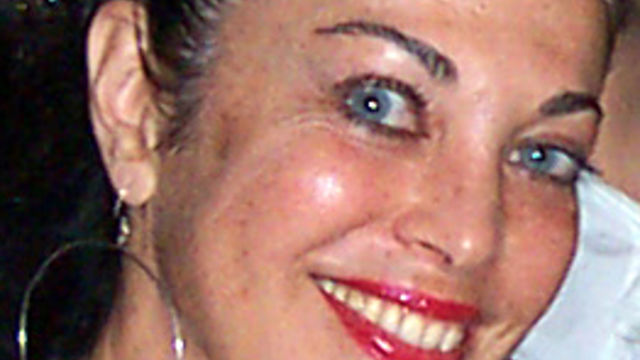 The Brazilian dancer, choreographer, video maker, and computer dance pioneer Analívia Cordeiro was born in São Paulo in 1954. The daughter of a leader of the Brazilian concretist movement, Waldemar Cordeiro (1925–1973), she earned a bachelor's degree in architecture from the Universidade de São Paulo in 1976, a master's degree in multimedia from the Universidade Estadual de Campinas in 1996, and a doctorate in communication and semiotics from the Pontifícia Universidade Católica, São Paulo, in 2004. As a child Cordeiro studied dance and trained in classical ballet, modern dance, and Laban Movement Analysis. Since the early 1970s she has combined her background in dance and familiarity with mathematics in groundbreaking art research on computer dance, first materialized in the piece M 3x3. Presented at the Edinburgh International Festival in 1973, M 3x3 is credited as the first Brazilian video art piece and one of the earliest video dance works, the movements of which were calculated by a computer. In the 1980s and early 1990s the artist developed with the engineer Nilton Lobo an annotation system for human movement called Nota-Ana, which registers the trajectory of movement in space and time and makes it visible on a computer screen or with other digital tools.
During the early 2000s Cordeiro sought to promote body awareness with a series of exercises named DuCorpo, which she examined in her doctoral dissertation and made available online. Cordeiro's latest works include Unsquare Dance (2007), created with the computer graphics researcher Luiz Velho at the Instituto Nacional de Matemática Pura e Aplicada in Rio de Janeiro. Unsquare Dance unites dance and visual art as Cordeiro controls the color and shape of light projections created by the trajectory of the dancer's movement. The artist sees this piece as a new kind of body art, dictated by the electronic medium. Besides her work with current media, the Brazilian artist has also studied childhood education and Israeli folk dance. In 1975 she produced a documentary film on the Kwarup ritual performed by the Kamayurá people living in Xingu Indigenous Park in Brazil. Cordeiro has exhibited internationally, for instance, at the Bienal de São Paulo; Institute of Contemporary Arts, London; and Huntsville Museum of Art, Alabama. In 2015 she received, for M 3x3, the Premio ARCOmadrid/BEEP de Arte Electrónico. A prolific author, Cordeiro has published articles on dance and the intersection of technology and art.
—Mariana von Hartenthal
Selected Exhibitions
1973 12th Bienal de São Paulo
1974 Latin America 74, Institute of Contemporary Arts, London
1978 Art of Space Age, Huntsville Museum of Art, AL
1999 9th Festival Internazionale di Videodanza: Il Coreografo Elettronico, Institut Français, Naples, Italy
2005 Audiovisual Dance Show, Centro Cultural Banco do Brasil, São Paulo
Selected Bibliography
Cordeiro, Analívia. Computer Dance, TV, TV/Dance. Translated by Helena K. Cordeiro. Campinas, Brazil: Universidade Estadual de Campinas, 1974.
———. Nota-Anna: A escrita eletrônica dos movimentos do corpo baseada no método Laban. São Paulo: Annablume, 1998.
Mello, Christine. Galeria expandida. São Paulo: Luciana Brito Galeria, 2010.
Peccinini de Alvarado, Daisy Valle Machado. Arte: Novos meios / multimeios: Brasil '70/80. São Paulo: Fundação Armando Álvares Penteado, 1985.
Tavares, Monica, and Suzete Venturelli. Cinético digital. São Paulo: Itaú Cultural, 2005.