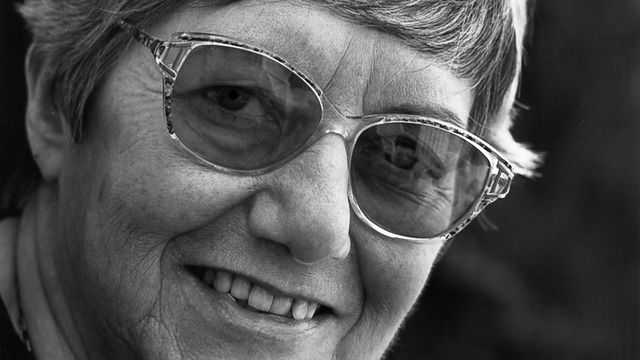 One of Argentina's most influential photographers, Alicia d'Amico was born in 1933 in Buenos Aires. She graduated in 1953 with a degree in drawing and painting from the Escuela Nacional de Bellas Artes, where she also taught. In 1955 she obtained a scholarship from the French government to study photography for a year. D'Amico also perfected her technique by training with her father, Luis d'Amico, who was a photographer by trade, and with the German-born photographer Annemarie Heinrich (1912–2005). Between 1960 and 1983 d'Amico shared a studio with fellow Argentine photographer Sara Facio (b. 1932). With her, d'Amico built a meaningful career: together with María Cristina Orive (b. 1931) they established in 1973 La Azotea, the first publishing house dedicated to Latin American photography, and in 1982 the Fundación Konex granted d'Amico and Facio the Premio Konex, given to Argentine figures who have excelled in diverse cultural fields. In 1979, along with Facio, Orive, Heinrich, and other photographers, d'Amico founded the Consejo Argentino de Fotografía to which she belonged until 1987. She was also a founding member in 1983 of Lugar de Mujer, one of Argentina's first feminist organizations following the dictatorship.
Her photographic oeuvre is captured in several books, along with photographs by Facio: Buenos Aires, Buenos Aires (1968), Retratos y autorretratos: Escritores de América latina (1973), and Humanario (1976). A lifelong feminist, d'Amico photographed the protests of the Madres de Plaza de Mayo, who had assembled to learn the whereabouts of their disappeared daughters and sons during Argentina's Dirty War (1974–83). She participated in national and international exhibitions, including Hecho en Latinoamérica, in Mexico City in 1978, and Les recontres internationales de la photographie, in Arles, France, in 1979. Her awards include first place in the Concorso de Países Escandinavos (1969) and the Premio Alicia Moreau de Justo (1985). Her aesthetic is characterized by close-ups that are flattering to her sitters, a preference for black-and-white photography, and the use of a 35mm camera. In 2001 d'Amico died in Buenos Aires due to complications related to lung cancer.
—Marcela Guerrero
Selected Exhibitions
1985 Sara Facio—Alicia d'Amico: 25 años, Centro Cultural Recoleta, Buenos Aires
1989 Alicia d'Amico: 2000–11 = 1989, Fundación San Telmo, Buenos Aires
1995 Las formas de la piel, Museo de Arte Moderno, Buenos Aires
2002 Homenaje a Alicia d'Amico, Museo de Artes Plásticas Eduardo Sívori, Buenos Aires
2016 Alicia d'Amico, Galería Vasari, Buenos Aires
Selected Bibliography
Agosín, Marjorie, Alicia d'Amico, and Alicia Sanguinetti. Circles of Madness: Mothers of the Plaza de Mayo. Translated by Celeste Kostopulos-Cooperman. Fredonia, NY: White Pine Press, 1992.
Facio, Sara, and Alicia d'Amico. Cómo tomar fotografías. Buenos Aires: Azotea, 1976.
Harrington, Elda, and Alicia d'Amico. Las formas de la piel. Buenos Aires: Municipalidad de la Ciudad, Secretaría de Cultura, Dirección General de Museos, 1995.
Kogan, Marcela. "A Process of Discovery." Américas 38, no. 4 (July–August 1986): 2–7.
Sara Facio / Alicia d'Amico: Fotografía argentina, 1960–1985. Introduction by María Elena Walsh. Buenos Aires: Azotea, 1985.