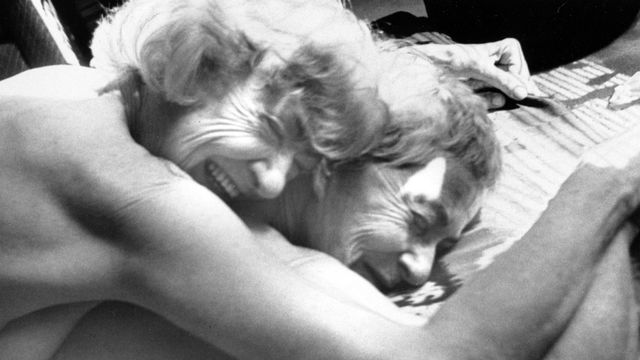 Fireworks / Seascape / At Least You Know You Exist / Nitrate Kisses
Friday
Mar 11, 2022
7:30 PM
This is a past program
Part of the UCLA Film & Television Archive's Pioneers of Queer Cinema screening series. Register at cinema.ucla.edu to attend this in-theater screening.
Three short films from Kenneth Anger, Mike Kuchar, and Zackary Drucker screen before a showing of the 1992 debut feature film from lesbian feminist filmmaker and artist Barbara Hammer (1939-2019).
Q&A with filmmaker Zackary Drucker and Florrie Burke, widow of Barbara Hammer.
Program
Fireworks (1947, dir. Kenneth Anger, 35mm, color, 13 min.)
Seascape (1984, dir. Mike Kuchar, digital, color, 10 min.)
At Least You Know You Exist (2011, dir. Zackary Drucker, digital, color, 16 min.)
Nitrate Kisses (1992, dir. Barbara Hammer, 16mm, color, 67 min.)