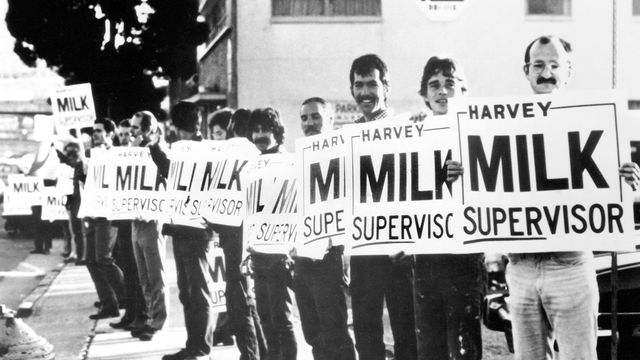 Changes / Coming Out / The Times of Harvey Milk
Saturday
Mar 12, 2022
7:30 PM
This is a past program
Part of the UCLA Film & Television Archive's Pioneers of Queer Cinema screening series. Register at cinema.ucla.edu to attend this in-theater screening.
Two short documentary films screen before a showing of the The Times of Harvey Milk, a powerful record of the beloved activist and politician's inspirational life and work. The Academy Award winning film illuminates not only a key period in the struggle for gay rights but also universal themes of resilience in the face of oppression.
Q&A with filmmaker Rob Epstein, director of The Times of Harvey Milk.
Program
Changes (1970, dir. Pat Rocco, DCP, color, 17 min.)
Coming Out (1972, dir. Arthur J. Bressan, Jr., DCP, color, 10 min.)
The Times of Harvey Milk (1984, dir. Robert Epstein, 35mm, color, 90 min. Director)