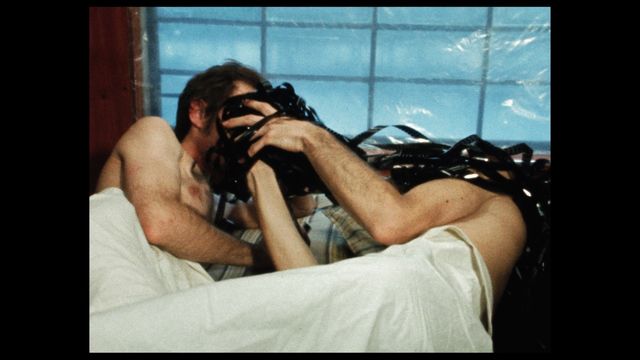 Blackstar / Choosing Children
Sunday
Mar 20, 2022
7:00 PM
This is a past program
Part of the UCLA Film & Television Archive's Pioneers of Queer Cinema screening series. Register at cinema.ucla.edu to attend this in-theater screening.
Video intro by filmmaker Mimi (Kim) Klausner, director of Choosing Children, one of the first documentaries to challenge homophobic and sexist attitudes about lesbian parenting.
In his experimental, self-ethnographic 1977 documentary Blackstar: Autobiography of a Close Friend, Tom Joslin (1946-1990) blends breathtaking, moving snapshots from the natural world, filmic cultural touchstones, and cutting (pseudo) cinema vérité to dissect and reassemble his gay identity despite constant warnings to stay in the closet.
Program
Blackstar: Autobiography of a Close Friend (1977, dir. Tom Joslin, DCP, color, 85 min.)
Choosing Children (1985, dir. Debra Chasnoff, Kim Klausner, Margaret Lazarus, 35mm, color, 45 min.)