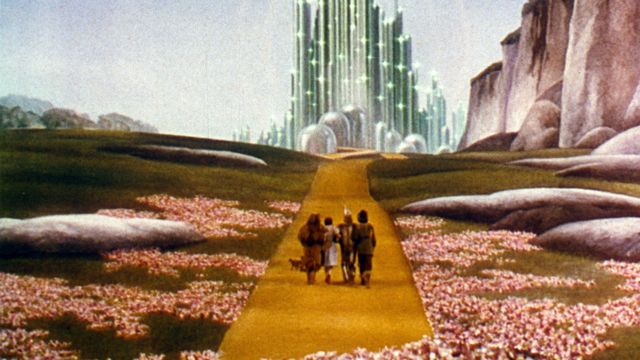 Family Flicks: Wizard Of Oz
SUN NOV 13, 11 AM
Recommended for ages 5+
Whether you're seeing it for the first time or the 100th time, The Wizard of Oz astounds and captivates like few other movies can. A towering achievement of classic Hollywood production magic, Dorothy's journey from Kansas to Oz and back again features timeless, sing-a-long performances from a host of screen legends working at the top of their game. It's the family classic up on the big screen. Just tap your heels and you'll be there!
(1939, dir. Victor Fleming and George Cukor, English, DCP, color, 102 min.)
The Family Flicks Film Series is copresented by the UCLA Film & Television Archive. Matinee screenings for families and film buffs, featuring new and classic films from around the world.  
Academic Programs at the Hammer Museum are supported by The Hearst Foundations and The Rosalinde and Arthur Gilbert Foundation. 
 
Hammer Kids is made possible through the generosity of the Anthony and Jeanne Pritzker Family Foundation, with additional funding from The Winnick Family Foundation. Hammer Kids also receives support from friends of the Hammer Museum's Kids' Art Museum Project (K.A.M.P.), an annual family fundraiser.