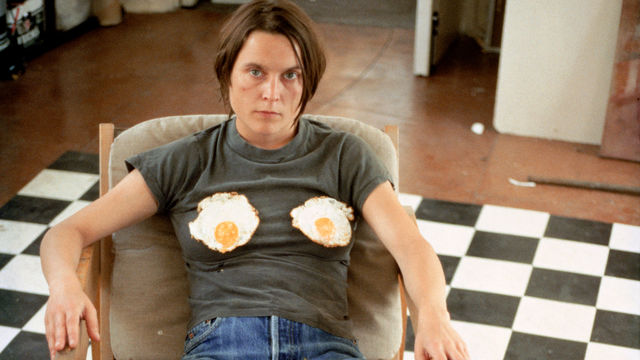 Tour: Sarah Lucas: Au Naturel
UCLA student educators lead a tour of the exhibition every Saturday at 1 p.m.
Los educadores del Museo Hammer guiarán visitas en español el 13 de julio.
ATTENDING THIS PROGRAM?
Ticketing: This free program is not ticketed.
COVID-19 Safety Guidelines: Per LA City ordinance, proof of COVID-19 full vaccination and valid photo ID is required upon entry to the museum. Read the Hammer's full COVID-19 safety guidelines.
Parking: Parking is available under the museum. Rates are $7 for the first three hours with museum validation, and $3 for each additional 20 minutes, with a $20 daily maximum. There is a $7 flat rate after 6 p.m. on weekdays, and all day on weekends.
Read our food, bag check, and photo policies.