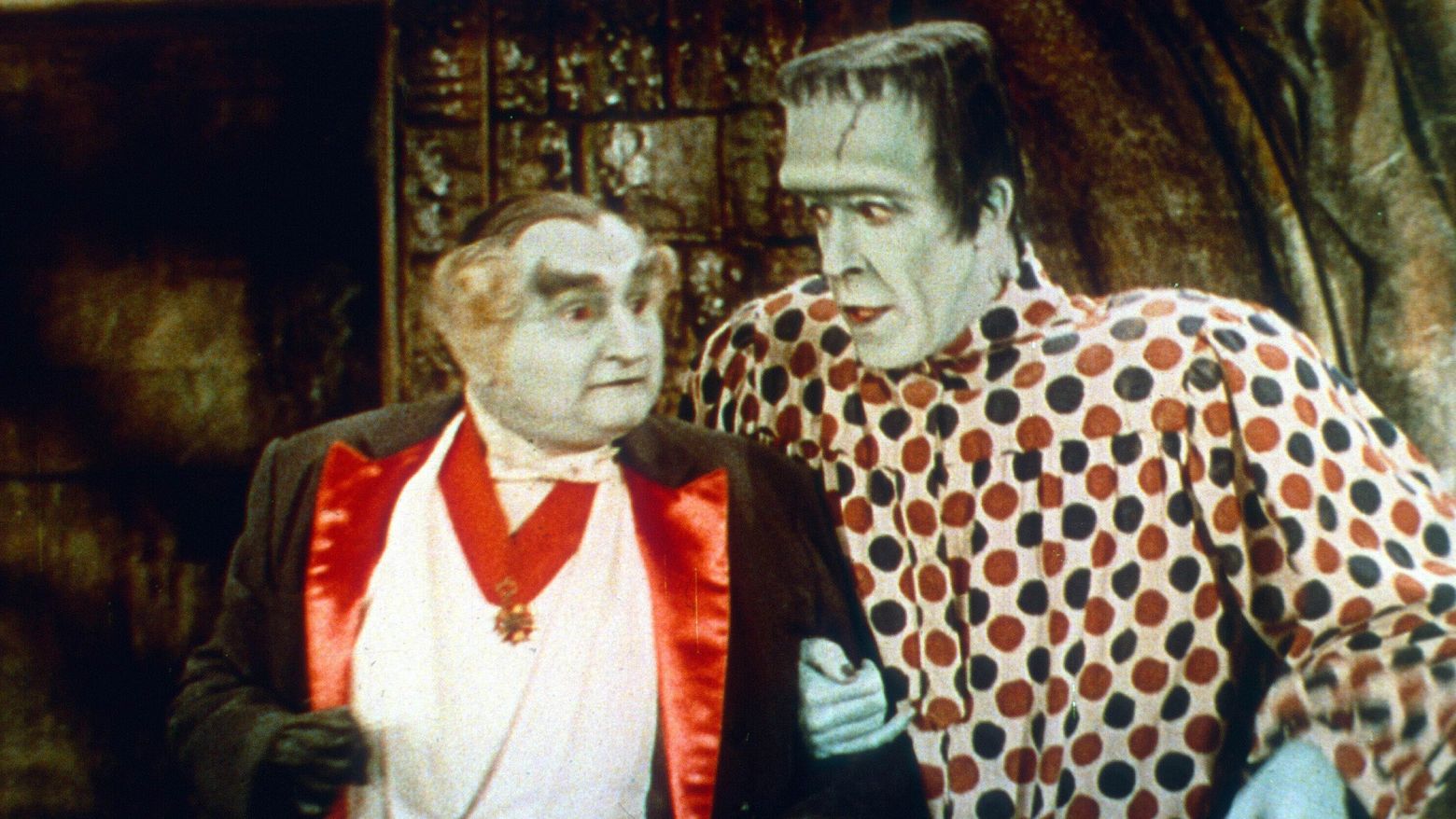 Family Flicks Film Series: Munster, Go Home!
Sunday
Oct 30, 2011
11:00 AM to 1:00 PM
This is a past program
Recommended for ages 8+
Herman Munster, patriarch of the ghoulish but lovable Munster family, inherits an English manor house, and brings his wife Lily, son Eddie, niece Marilyn, and feisty Grandpa to the old country to claim his birthright. An affectionate and positive look at eccentricity, the comedic film turns every spooky effect into a source of laughter. (1966, Dir. Earl Bellamy, 35mm, color, 90 min.)
Trailer for Munster, Go Home!
The Family Flicks Film Series is copresented by the UCLA Film & Television Archive. Matinee screenings for families and film buffs, featuring new and classic films from around the world.  
Hammer Kids and Family Flicks are made possible, in part, through the generosity of supporters and friends of the Hammer Museum's Kids' Art Museum Project (K.A.M.P.), a family fundraiser. Additional support is provided by the Westwood Neighborhood Council.