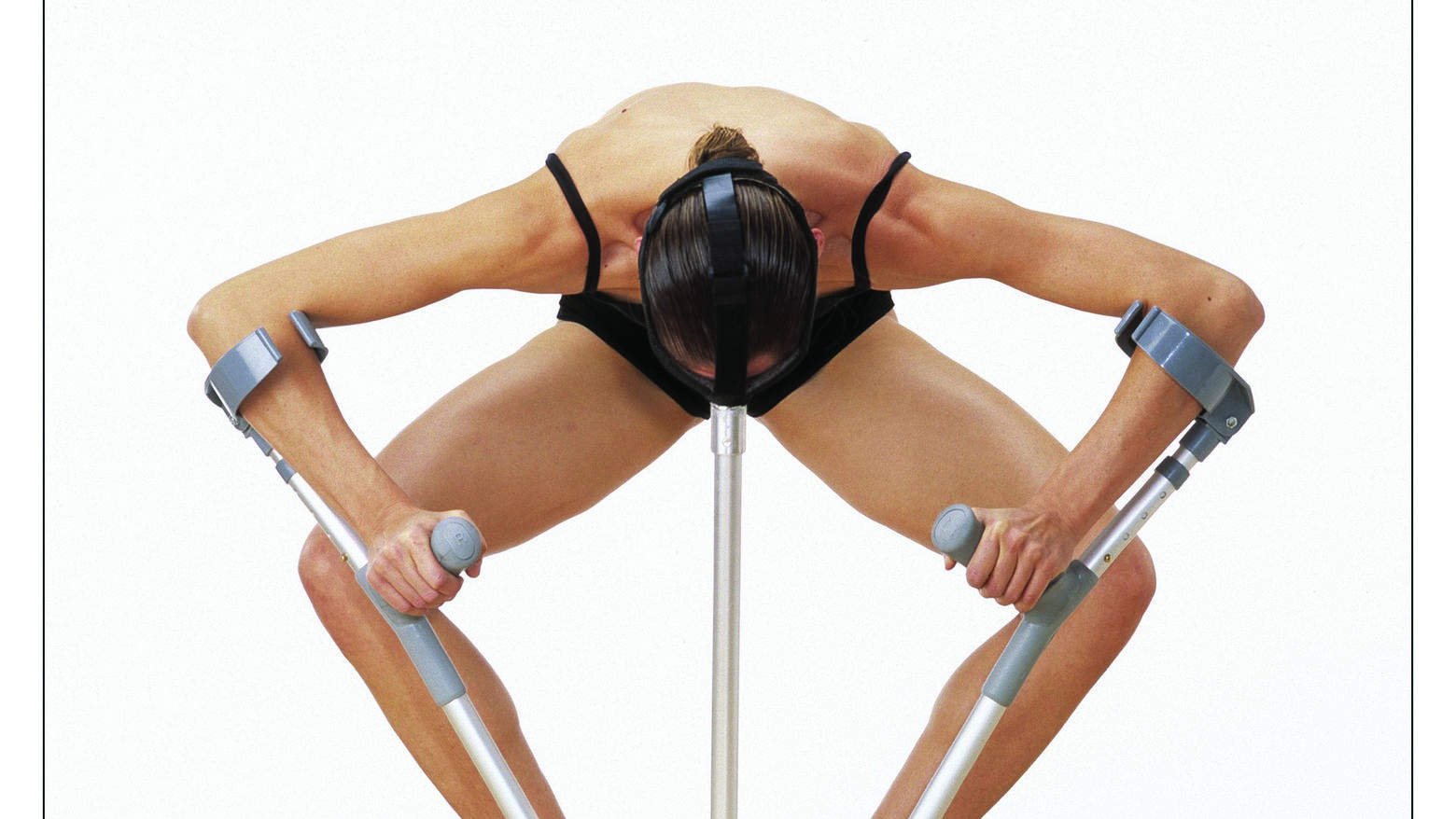 Dance Camera West: Two Films on Contemporary Ballet
Sunday
Jun 15, 2008
2:00 PM
This is a past program
Sleepless
Contemporary ballet choreographer Jiri Kylián created Sleepless in 2005 featuring six dancers from the Netherlands Dance Theatre (NDT). Sleepless presents a hallucinating blend of body parts that unexpectedly appear and disappear through a permeable back wall. Composer Dirk Haubrich uses the glass harmonica and the slow passages of Mozart's Adagio and Rondo in C Minor to add a mysterious fragility. Kylián has created 72 ballets for NDT, and made original works for the Stuttgart Ballet, Paris Opéra, Swedish Television, and the Tokyo Ballet, and has received numerous international awards. His creations are danced by more than 80 companies and schools worldwide. 
Body Remix
If director Stanley Kubrick made ballets this is what they would look like! Choreographer Marie Chouinard from Montreal and her company of ten dancers execute variations on the exercise of freedom in this stage production from 2005 filmed in 2007. Chouinard integrates crutches, rope, prostheses, horizontal bars, and harnesses into her outrageously creative choreography. Manipulations of Glenn Gould's recording of the Goldberg Variations by Bach adds to this aberrant ballet that looks at the age-old story of the "Beauty and the Beast". In January 2008, Chouinard was awarded the Order of Canada, the highest honor for lifetime achievement in Canada for her contributions to modern dance as an internationally renowned dancer and choreographer. 
Dance Camera West
Organized by Lynette Kessler, dancer, choreographer, and artistic director of Dance Camera West. 
ALL HAMMER PUBLIC PROGRAMS ARE FREE
Public programs are made possible, in part, by major gifts from the Annenberg Foundation, and Ann and Jerry Moss. Additional support is provided by Laura Donnelley, Bronya and Andrew Galef, an anonymous donor, and the Hammer Programs Committee.