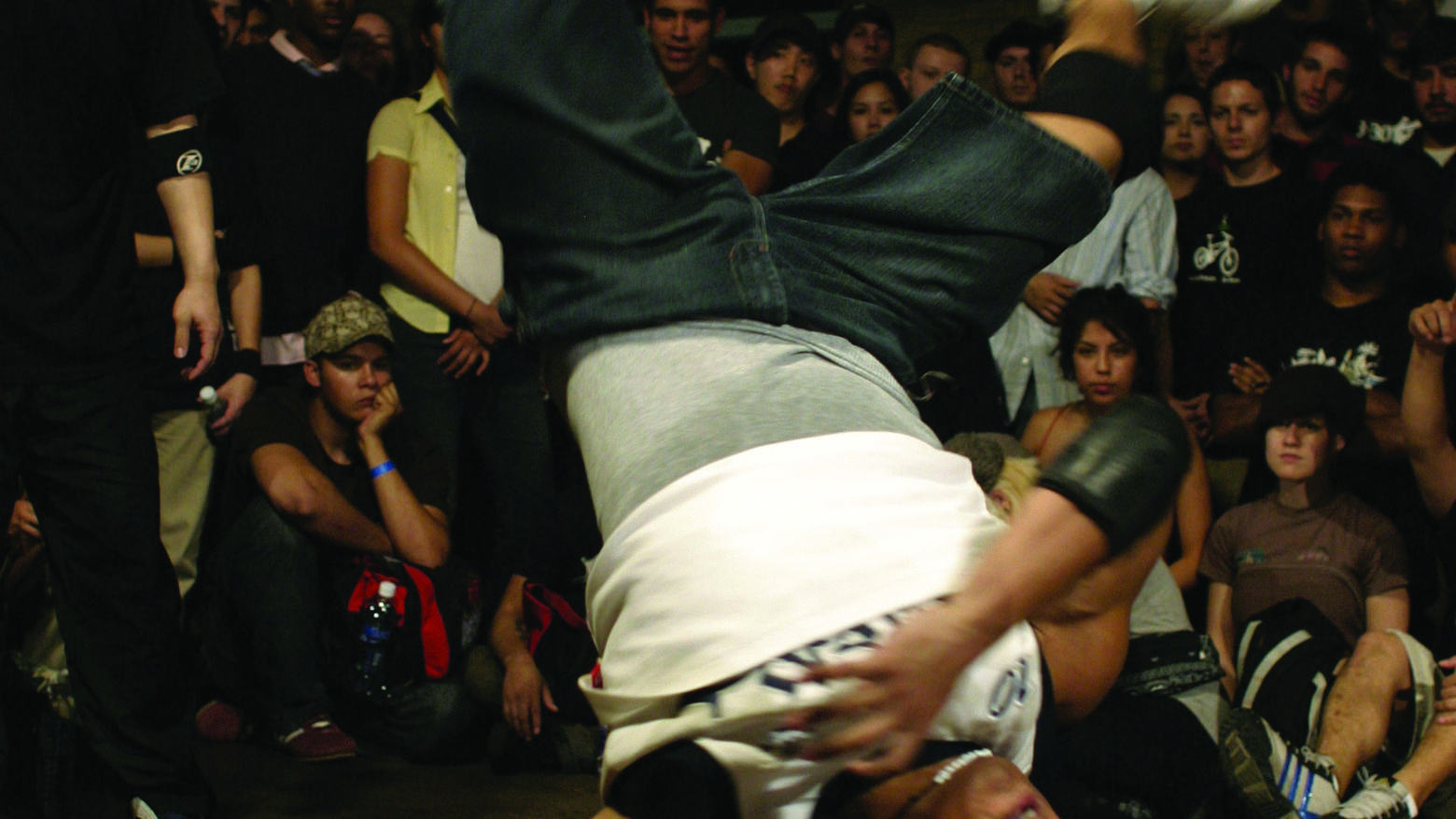 Dance Camera West: Inside the Circle
Saturday
Jun 14, 2008
7:00 PM
This is a past program
B-boying was an integral part of early hip-hop in the '70s as street corner DJs noticed that dancers were exploding with creative moves during the breakdown sections (or breaks) of funk songs. Quickly labeled "breakdancing" by the media, this grassroots art form was over-hyped in the early '80s, and then seemed to disappear from view. But rather than dying out, b-boying went underground and global, and has now evolved into an extraordinary dance form with a remarkably interconnected worldwide culture. Inside the Circle, an award-winning documentary by Marcy Garriott, provides a unique window into this world as it follows the intense and intertwined stories of three Texas b-boys—Romeo Navarro (B-Boy City), Josh (MIND-180), and Omar (Mighty Zulu Kingz)—across several years. 
A reception and Q&A with the filmmaker and featured dancers follows the screening.
Dance Camera West
Organized by Lynette Kessler, dancer, choreographer, and artistic director of Dance Camera West. 
ALL HAMMER PUBLIC PROGRAMS ARE FREE
Public programs are made possible, in part, by major gifts from the Annenberg Foundation, and Ann and Jerry Moss. Additional support is provided by Laura Donnelley, Bronya and Andrew Galef, an anonymous donor, and the Hammer Programs Committee.