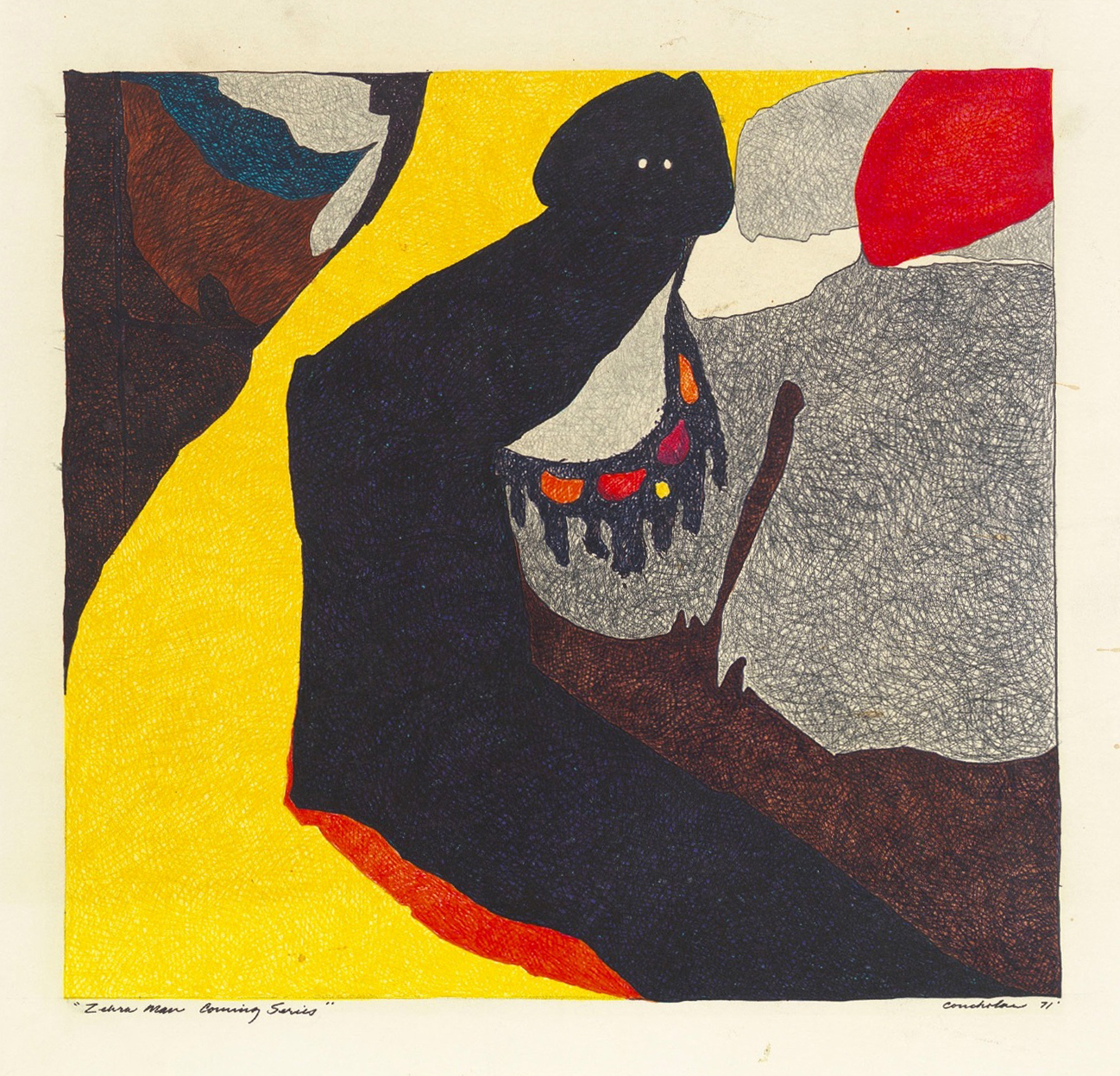 Dan Concholar
Zebra Man Coming Series,
1971
Medium: Ink drawing
Dimensions: 24 x 24 in. (61 x 61 cm)
Credit Line: Collection of Linda Goode Bryant, New York. Photo by Tim Nighswander/IMAGING4ART

Zebra Man Coming Series is an abstract ink drawing in which Concholar pursued his interest in the formal elements of line and color. These elements are expressed both in the curvilinear lines that cascade across the composition and in the deliberate use of cross-hatching to shade areas. Concholar studied at Otis Art Institute with Charles White and exhibited at Brockman Gallery and Gallery 32. He was also a member of the Black Arts Council (BAC), an organization that worked to expand opportunities for African American artists working in Los Angeles. The BAC successfully lobbied the Los Angeles County Museum of Art to exhibit more work by African American artists, which resulted in the exhibitions Three Graphic Artists: Charles White, David Hammons, and Timothy Washington (1971), Los Angeles 1972: A Panorama of Black Artists (1972), and Two Centuries of Black American Art (1976).