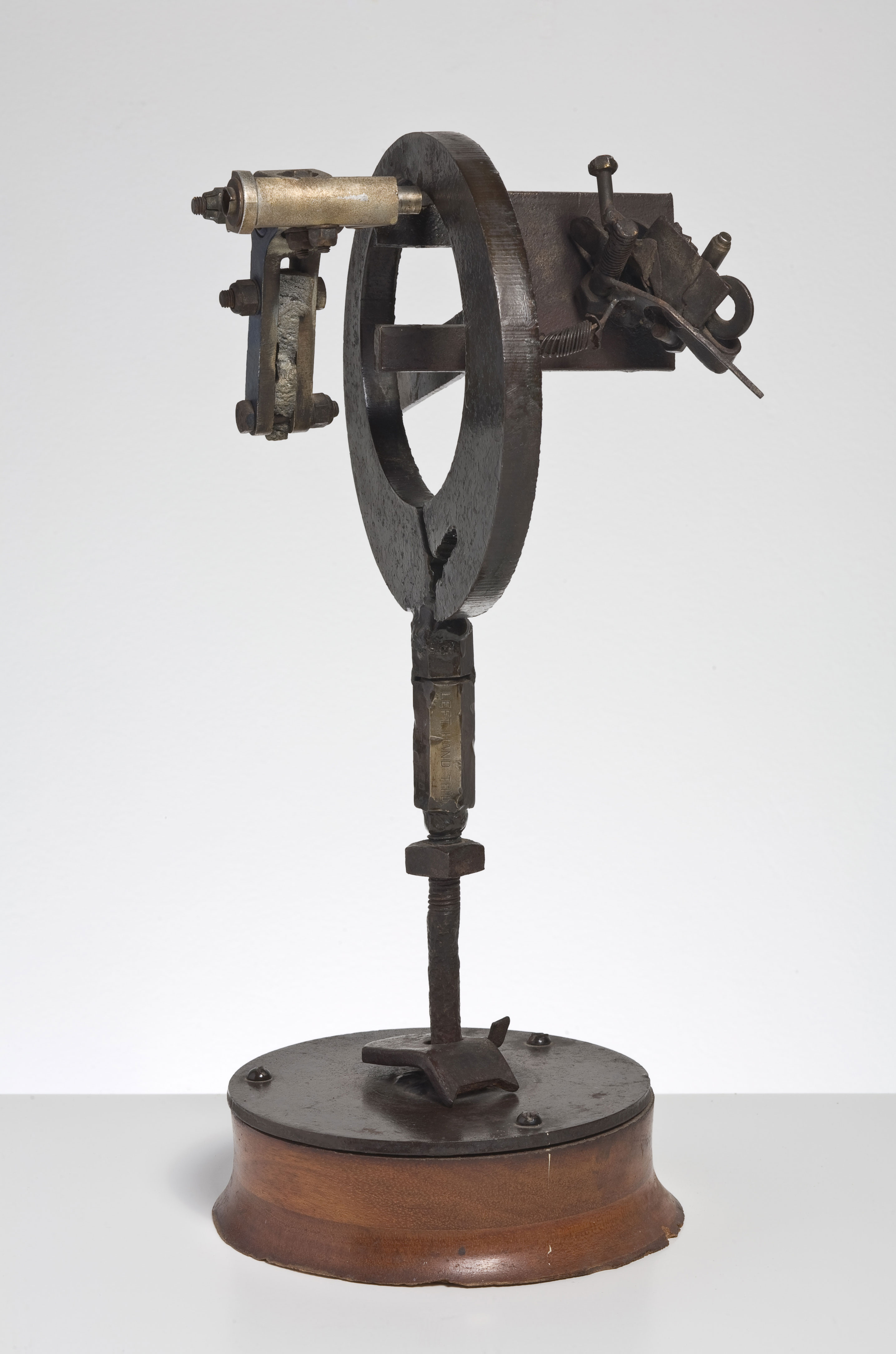 John T. Riddle Jr.
Untitled,
c. 1970
Medium: Iron and wood
Dimensions: 15 1/2 in. (39.4 cm) tall
Credit Line: Collection of Suzanne Jackson. Photo by Brian Forrest

In this iron and wood assemblage sculpture, Riddle explored the formal qualities of line and shape. The artist was greatly influenced by the work of his mentor Noah Purifoy, as well as that of John Outterbridge and the abstract sculptor David Smith. Those influences are especially evident in this nonrepresentational work.