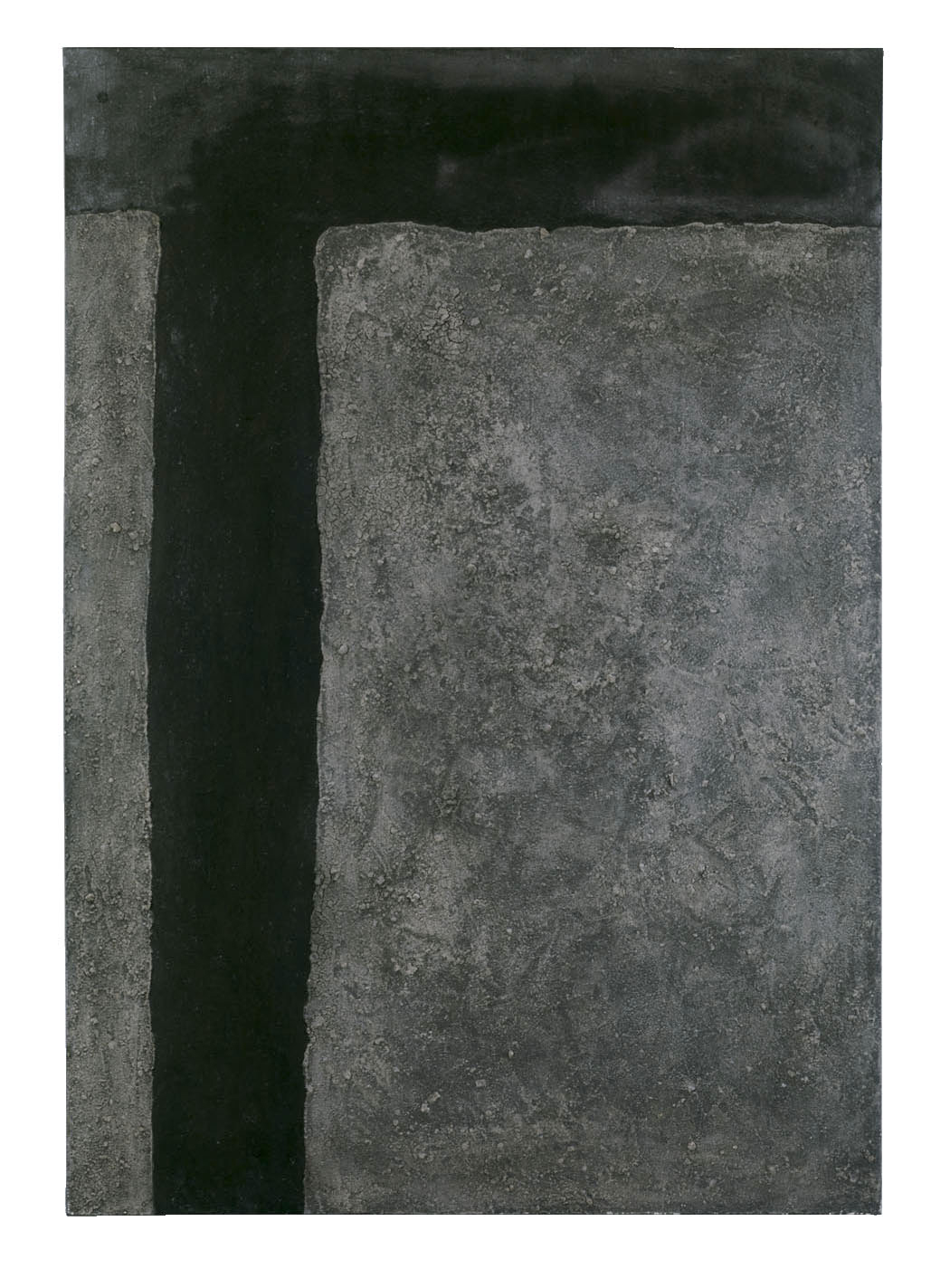 Virginia Jaramillo
Untitled,
1960
Medium: Mixed media on canvas
Dimensions: 62 x 43 x 6 in. (157.5 x 109.2 x 5.1 cm)
Credit Line: Collection of Dr. and Mrs. Leon O. Banks, Los Angeles. Photo by Ed Glendinning

This work is from a body of paintings that Jaramillo created in the early to mid-1960s while living in Watts. The gridlike pattern and abstract composition are reminiscent of the view from a plane flying above land. Inspired by frequent trips between New York and Los Angeles, family trips to the desert, and the land art movement, the artist began constructing dark, gritty monochromatic paintings that echoed the terrain that she experienced on these trips.