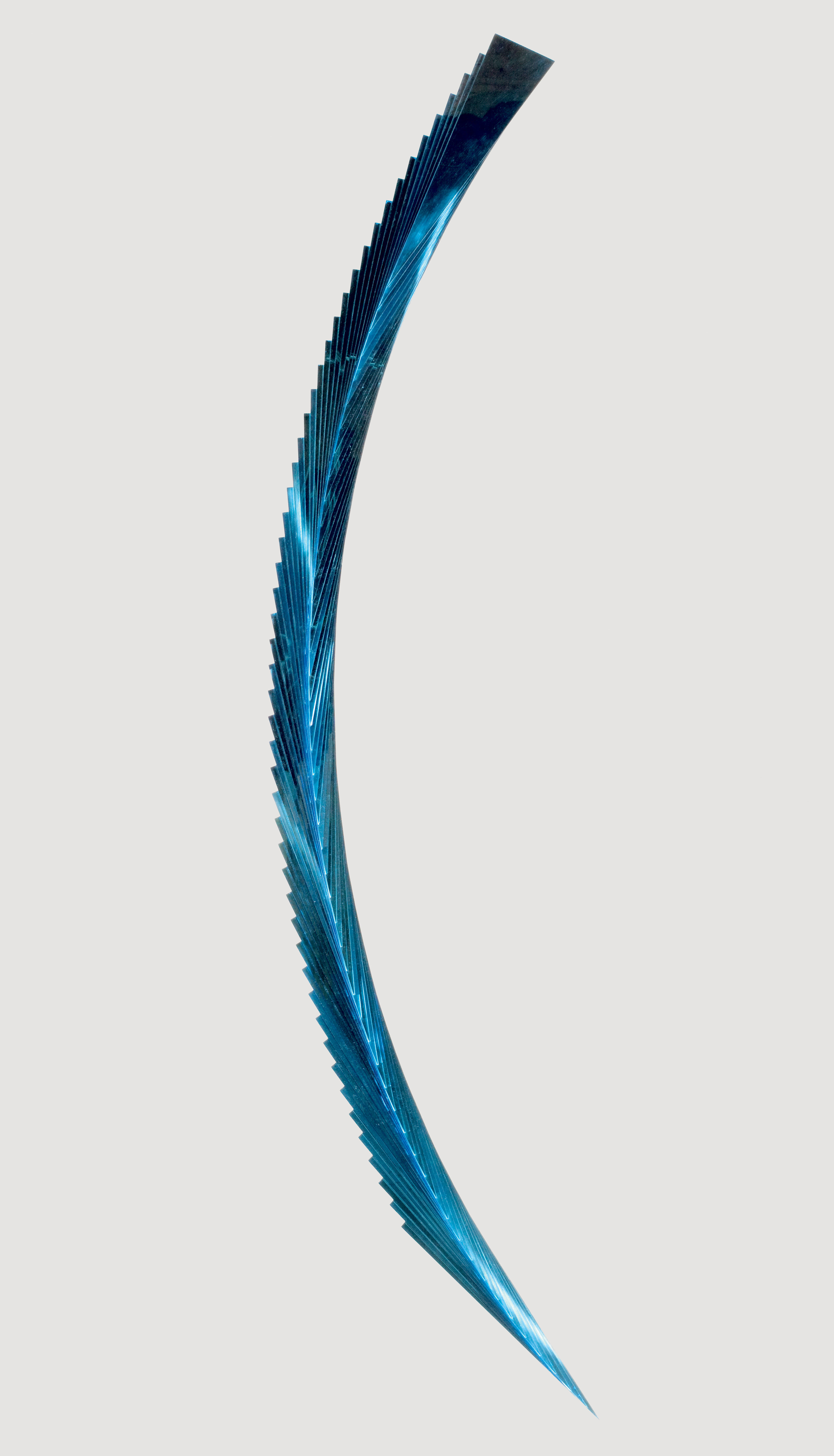 Fred Eversley
Untitled,
1984
Medium: Laminated acrylic
Dimensions: 84 x 42 x 8 in. (213.4 x 106.7 x 20.3 cm)
Credit Line: Collection of the artist. Photo by Ed Glendinning

This ten-foot-long arched sculpture demonstrates Eversley's exploration of geometric shapes. The curving form gracefully slices through space, gradually becoming thinner. Like other works by Eversley, this sculpture has a fluidity and energy, as if it is the result of one of his circular sculptures snapping apart and uncoiling due to kinetic pressure.