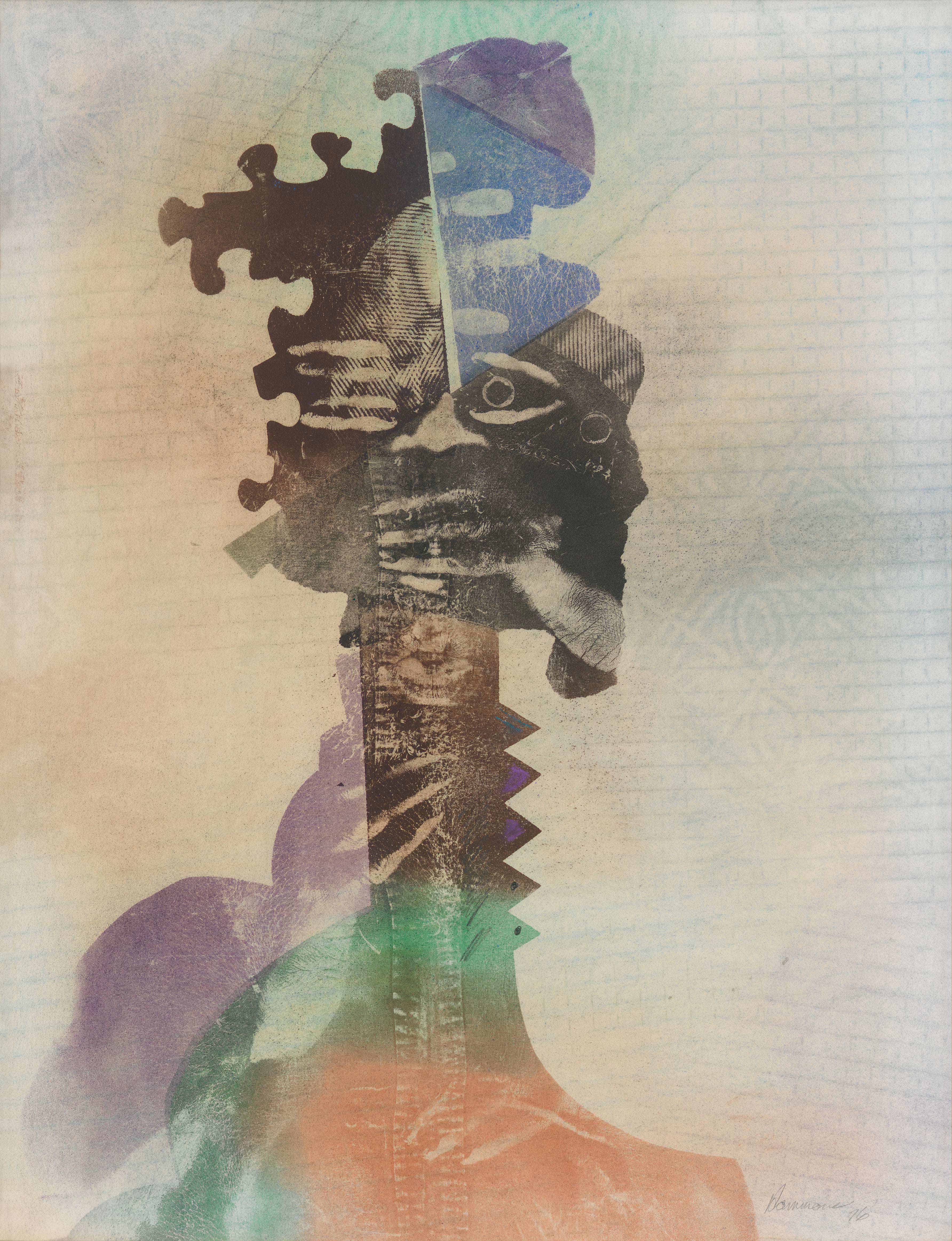 David Hammons
Untitled,
1976
Medium: Body print
Dimensions: 32 1/4 x 26 1/2 in. (81.9 x 67.3 cm)
Credit Line: Collection of Linda Goode Bryant, New York. Photo by Ed Glendinning

This process-based work combines an impression of Hammons's body with additional visual elements, emphasizing the performative nature of the gesture of incorporating the artist's face into the composition. Its transparent quality—as well as the spurred appearance of the figure's neck, which brings to mind a spinal cord—gives the work an X-ray-like appearance. Large puzzle pieces come together to form the jagged head, as if representing the various pieces that form Hammons's identity.