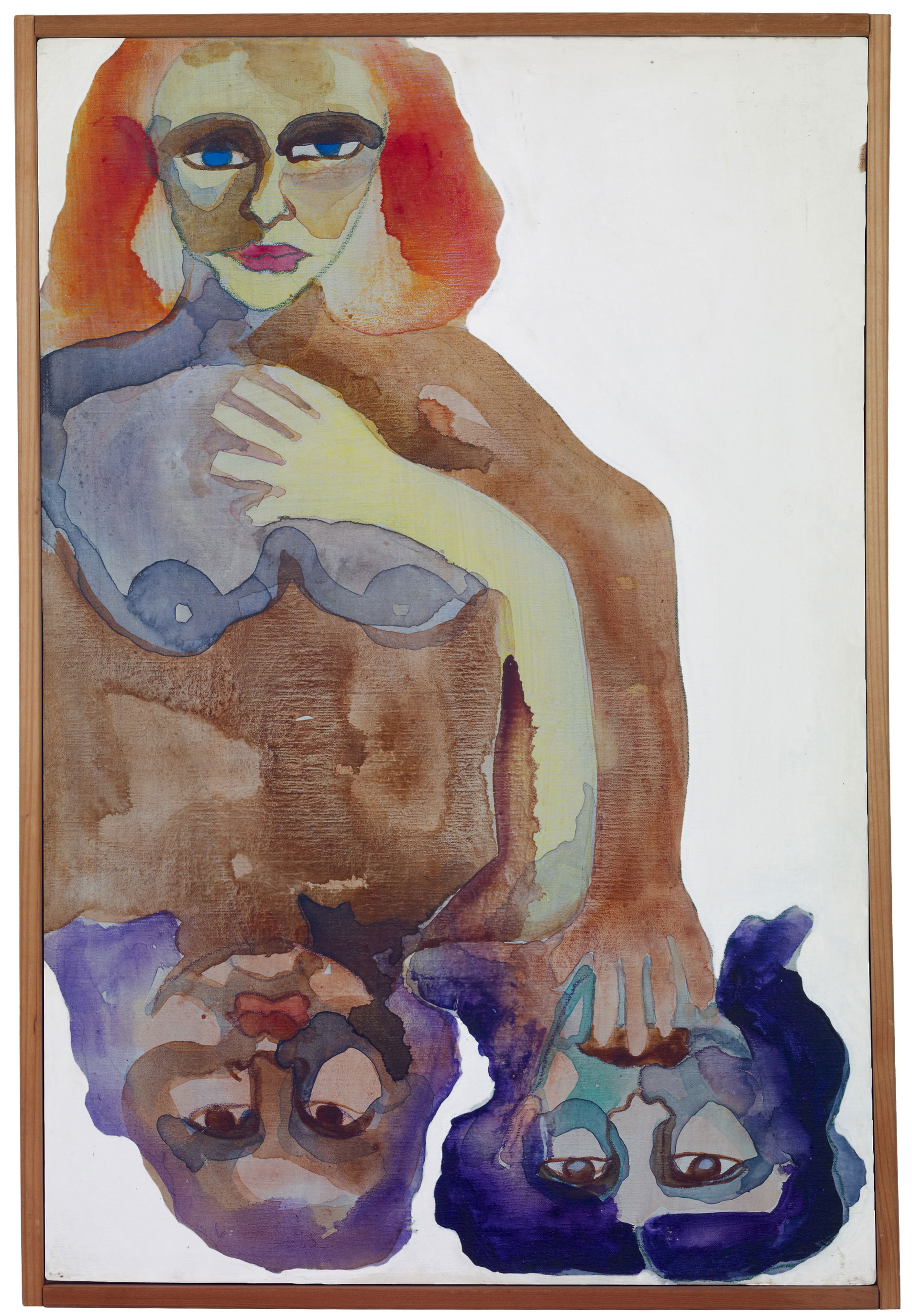 Suzanne Jackson
Triplical Communications,
1969
Medium: Acrylic on canvas
Dimensions: 72 x 54 in. (182.9 x 137.2 cm)
Credit Line: Private collection. Photo by Ed Glendinning

In 1968 Suzanne Jackson founded Gallery 32, an institution that had a strong impact on the black art scene in Los Angeles, despite being open for only three years. Jackson exhibited art that would not have been seen elsewhere, including the work of David Hammons and Betye Saar. Influenced by Charles White's advocacy of community activism, Gallery 32 served as a meeting space for myriad social and artistic causes. Triplical Communications reflects Jackson's largely figurative style during that time. As the title suggests, this painting shows three figures—two of them upside down—engaged in ancestral-spiritual communication.