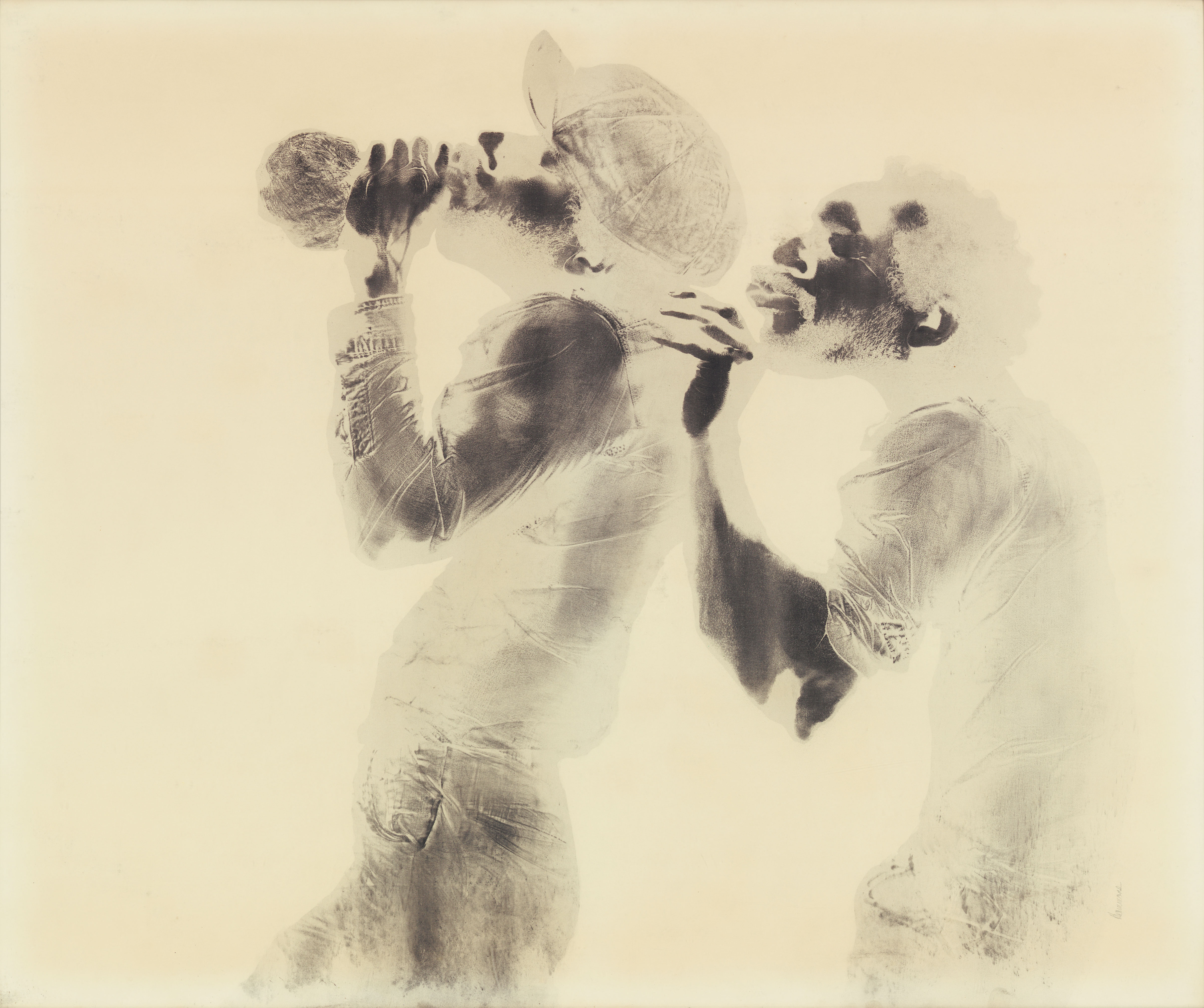 David Hammons
The Wine Leading the Wine,
c. 1969
Medium: Body print
Dimensions: 40 x 48 1/4 in. (101.6 x 122.6 cm)
Credit Line: Hudgins Family Collection, New York. Photo by Tim Nighswander/IMAGING4ART

This work is a precursor to Hammons's later assemblage pieces, into which he incorporated bottles of cheap wine. His use of wine bottles—along with other found objects, such as chicken bones, brown paper bags, gold chains, and African American hair—underscores the items' connection to stereotypical African American culture. In this work, he used his body-print technique to address the prevalence of alcoholism within stories of the black male. The title plays on the ancient expression "the blind leading the blind," referring to incompetent leaders whose followers are similarly useless, and provides a pointed commentary on the troubled political, racial, and social climate of the time.