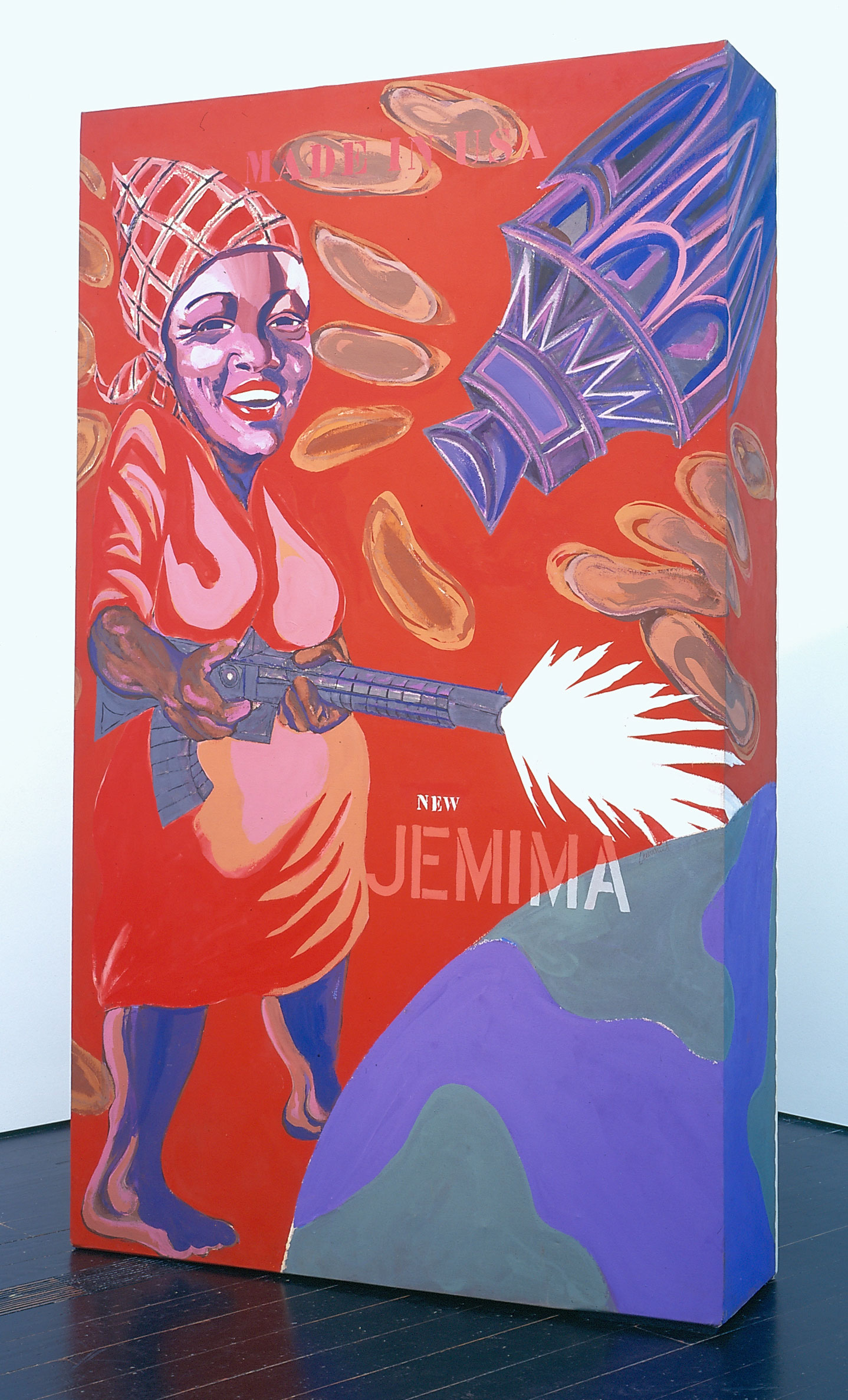 Joe Overstreet
The New Jemima,
1964, 1970
Medium: Acrylic on fabric over plywood construction
Dimensions: 102 3/8 x 60 3/4 x 17 1/4 in. (260 x 154.3 x 43.8 cm)
Credit Line: The Menil Collection, Houston. Photo courtesy of the Menil Collection

With The New Jemima—a large polychrome box—Overstreet explored different aspects of his painting practice as well as pop art. Here the artist has transformed the negative—albeit popular—image of a subservient Aunt Jemima into an empowered figure, wielding a machine gun with pancakes flying through the air like bullets. The artist lived and worked in the San Francisco area and published Beatitudes Magazine during his time in California.