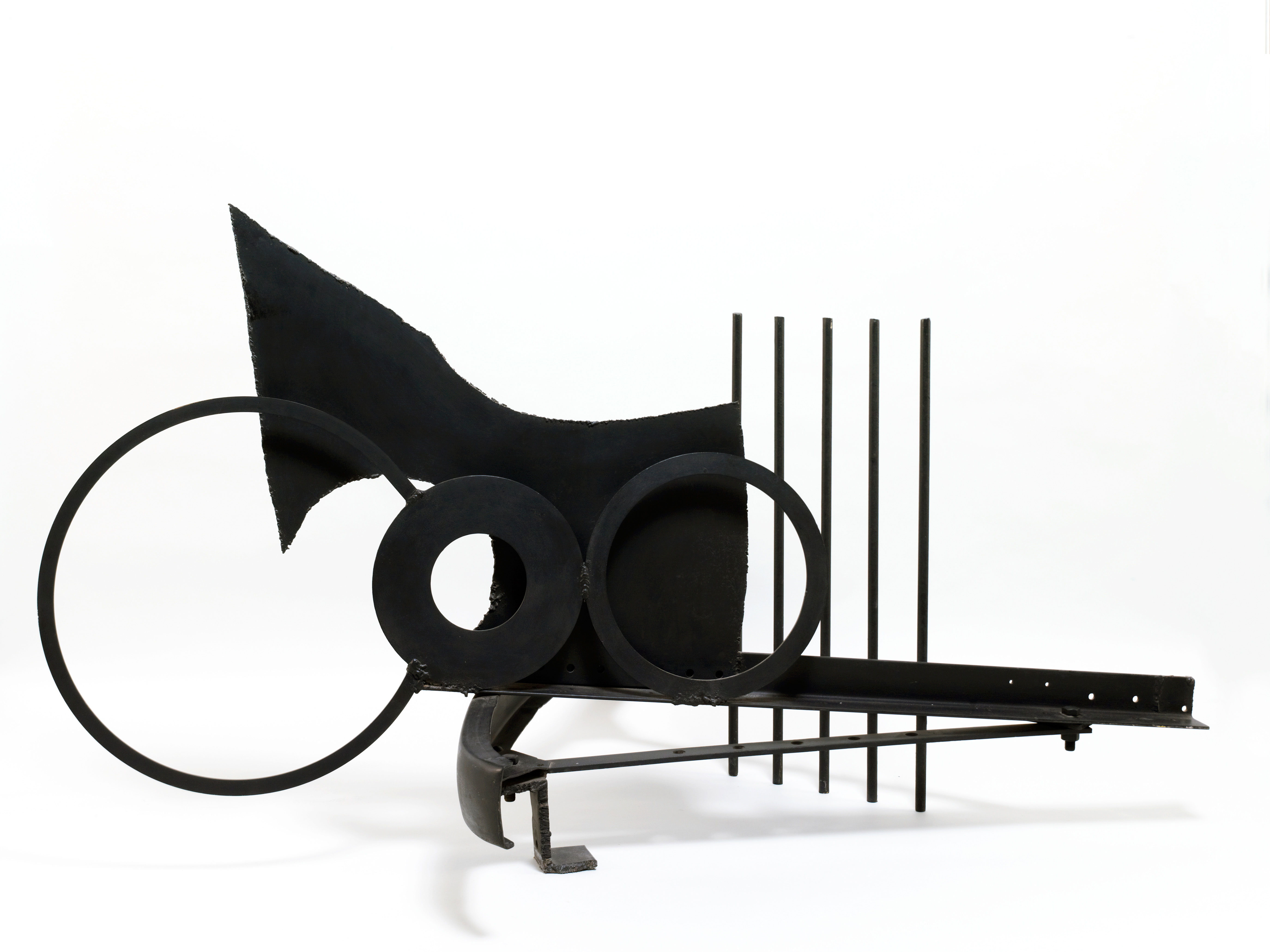 Melvin Edwards
The Fourth Circle,
1966
Medium: Painted steel
Dimensions: 48 x 72 x 60 in. (121.9 x 182.9 x 152.4 cm)
Credit Line: Los Angeles County Museum of Art; Contemporary Art Council, New Talent Purchase Award. Photo by Tim Nighswander/IMAGING4ART, Courtesy of the artist and Alexander Gray Associates

The Fourth Circle is composed of repeating geometric shapes and one curvilinear abstract form that Edwards assembled by using the hammer-welding process and bolting together the steel components. Within the composition, three distinct circles are noticeable. The fourth circle alluded to in the title is the negative space that each circle encompasses. For the artist this space is as important as the positive forms of the steel circles.