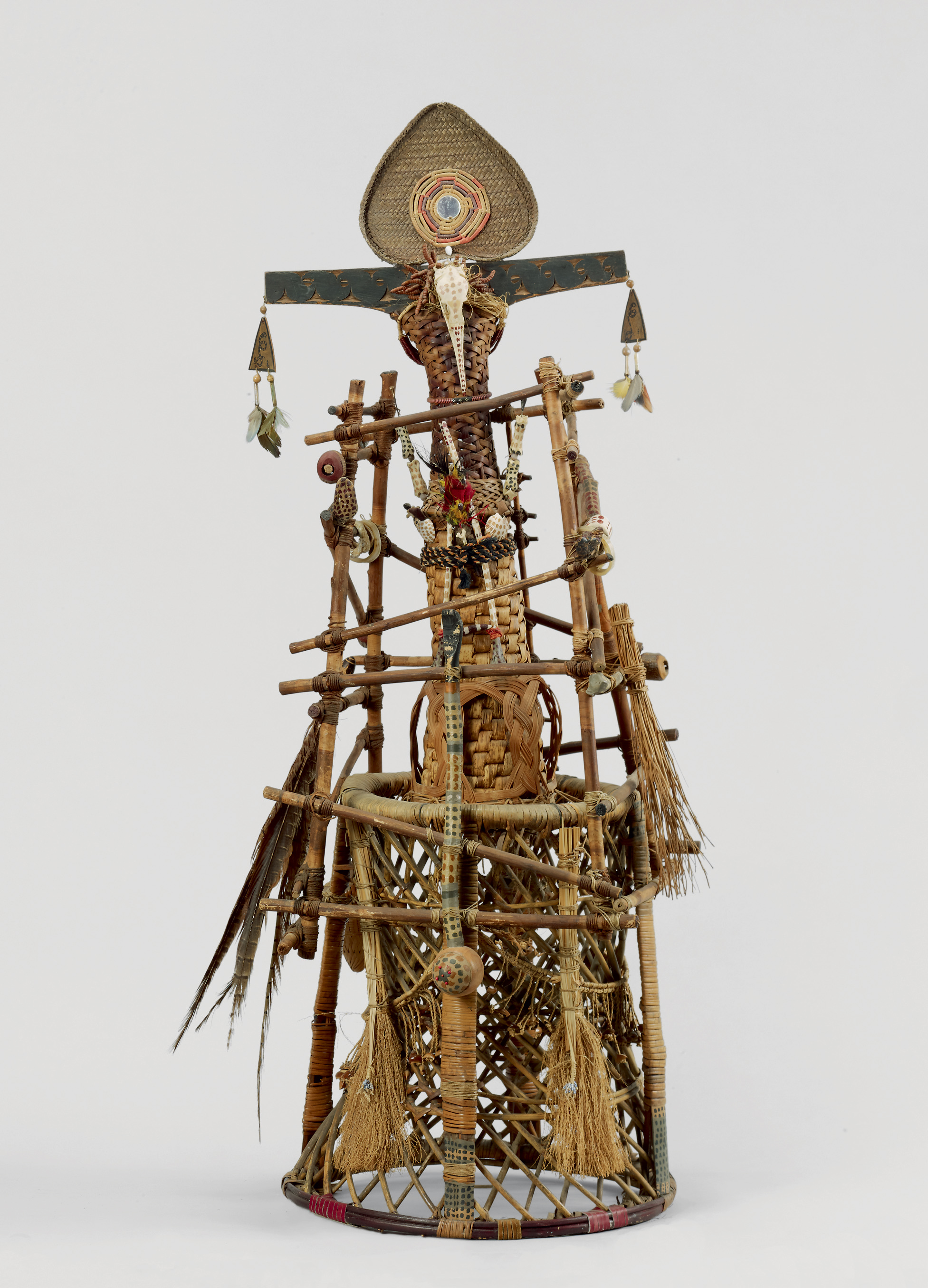 Betye Saar
Spirit Catcher,
1977
Medium: Mixed media
Dimensions: 45 x 18 x 18 in. (114.3 x 45.7 x 45.7 cm)
Credit Line: Collection of Kyle McBain Leeser, Los Angeles. Photo courtesy of Roberts & Tilton, Culver City, California

Spirit Catcher is a mixed-media assemblage— created from bamboo, bones, feathers, shells, and wicker—that was inspired in part by Simon Rodia's Watts Towers. The artist's conceptual inspiration for this work also comes from her first visit to Africa as well as Tibetan spirit traps, which were blessed by shamans and placed on roofs to ward off evil spirits.