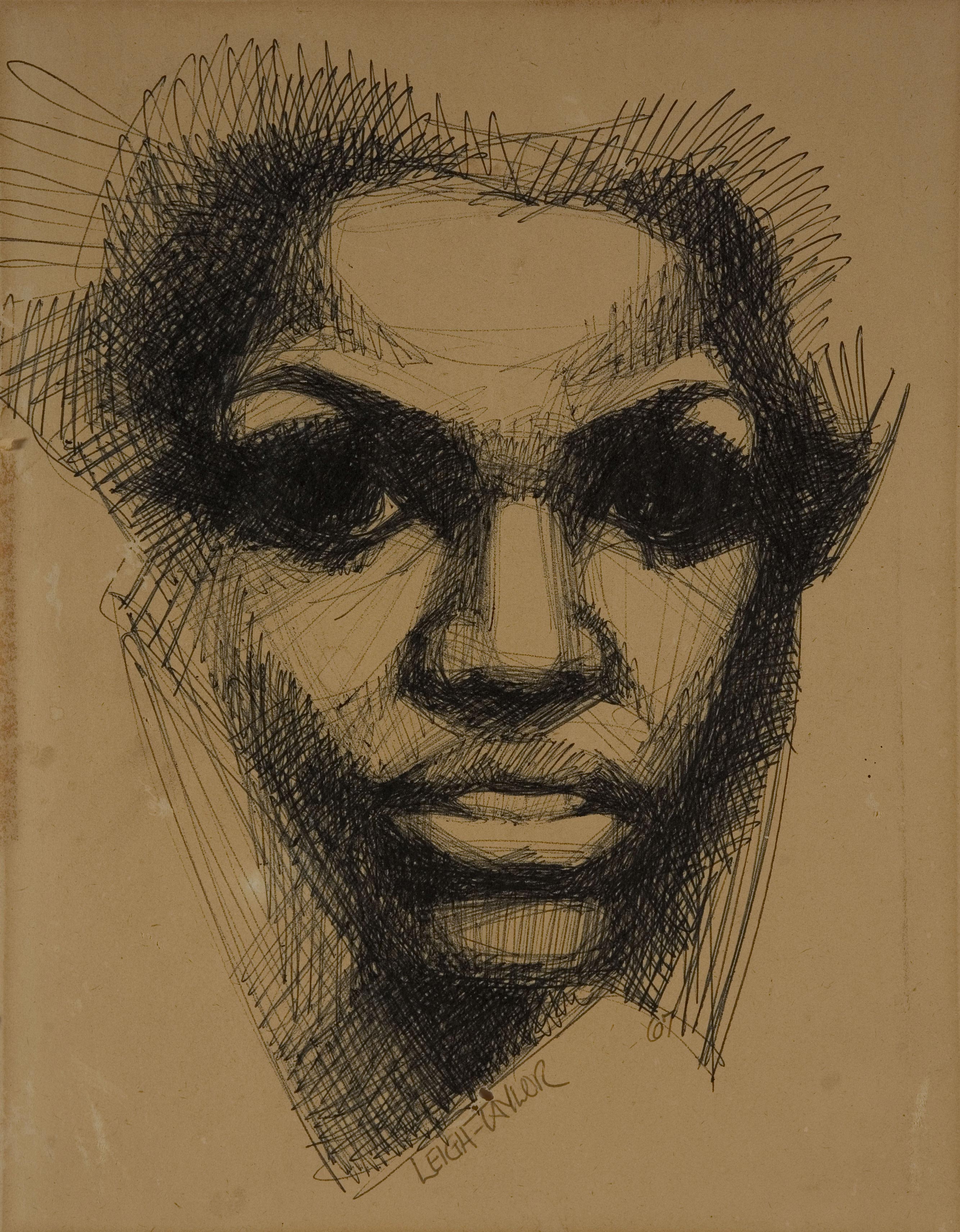 Elizabeth Leigh-Taylor
Sharona,
1967
Medium: Ink on paper
Dimensions: 14 1/8 x 12 1/4 in. (35.9 x 31.1 cm)
Credit Line: Collection of Suzanne Jackson. Photo by Ed Glendinning

This striking portrait was created by Elizabeth Leigh-Taylor, an artist and activist who was a friend of the painter Suzanne Jackson. Leigh-Taylor emerged on the Los Angeles art scene around the same time as her colleagues Melvin Edwards, Ed Ruscha, Ed Bereal, and Judy Chicago. She exhibited at Suzanne Jackson's Gallery 32 in the late 1960s.