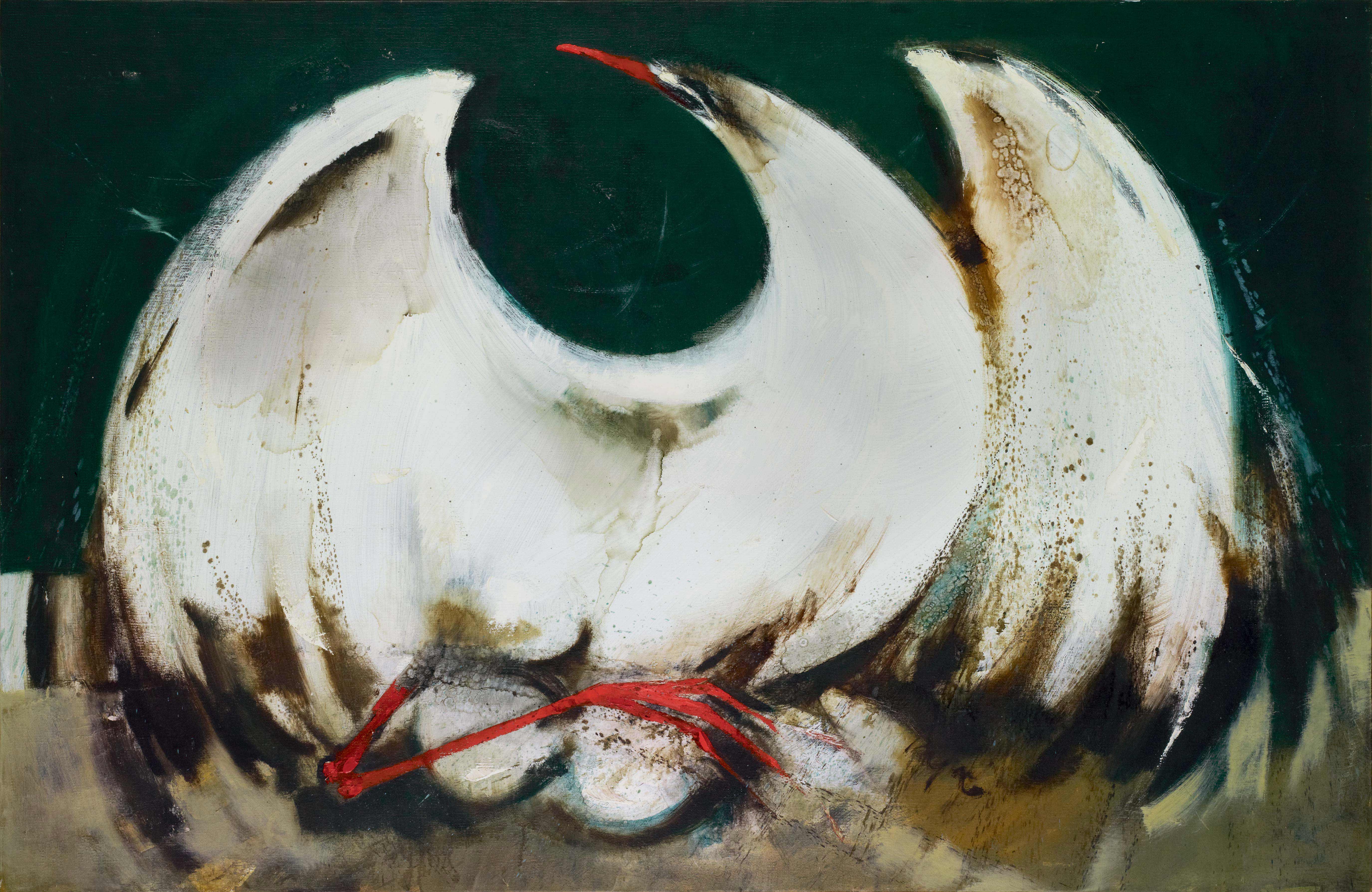 William Pajaud
Sea Bird on Nest,
n.d.
Medium: Oil on canvas
Dimensions: 30 1/2 x 46 1/2 in. (77.5 x 118.1)
Credit Line: Private collection. Photo by Ed Glendinning

Sea Bird on Nest is part of a larger series of expressionistic paintings of diving birds, a subject chosen by Pajaud for its formal interest. The contrast of the stark white feathers against a pitch black sky creates a chiaroscuro effect that is intensified by the vibrant red of the bird's foot. Pajaud was one of the first African American artists to attend the Chouinard Art Institute, which later became California Institute of the Arts.