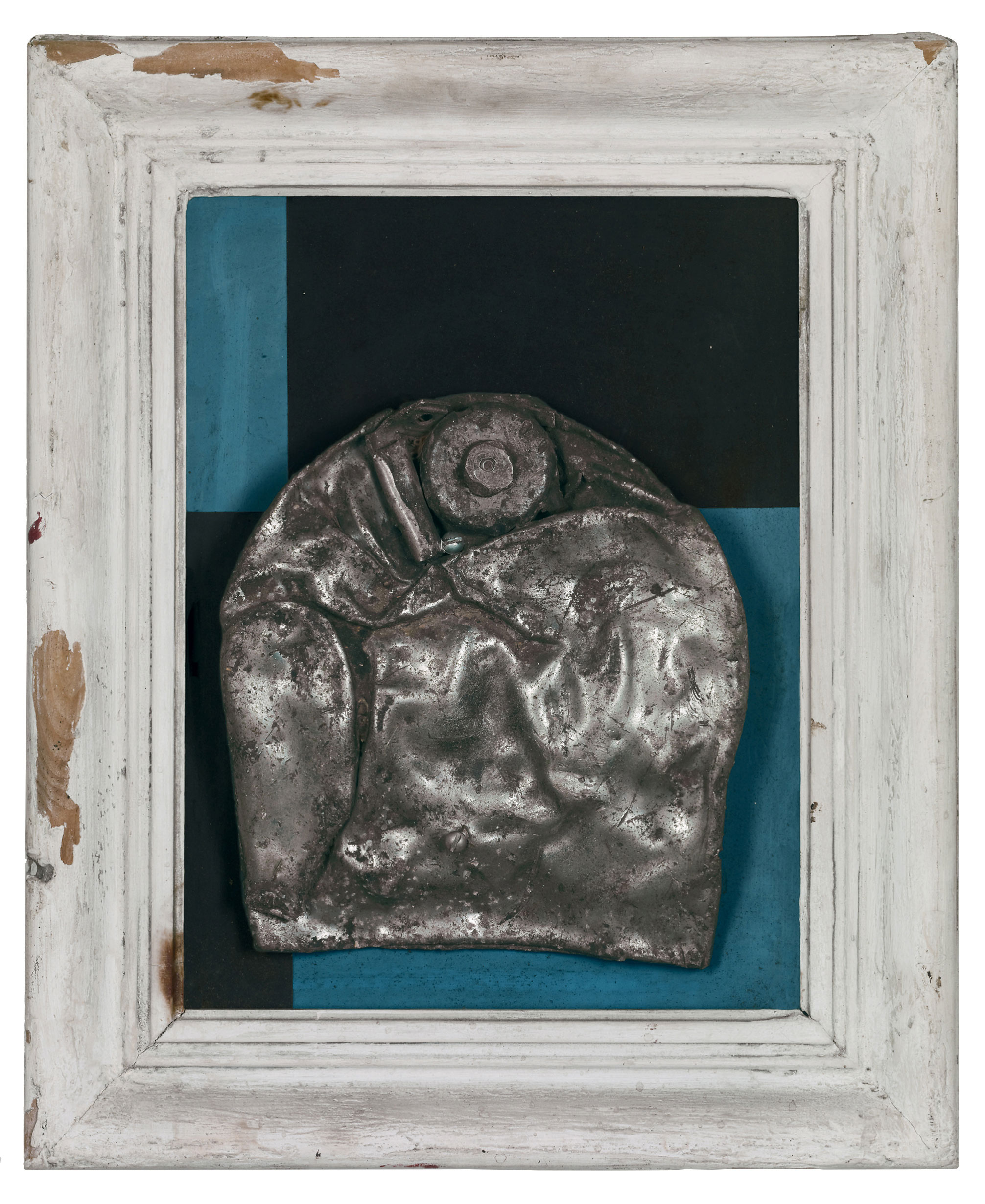 Noah Purifoy
Pressure,
c. 1966
Medium: Assemblage sculpture
Dimensions: 17 x 14 in. (43.2 x 35.6 cm)
Credit Line: Noah Purifoy Foundation; Gift of Frances and Matt Appelman. Photo by Ed Glendinning

Pressure is a mixed-media assemblage in which Purifoy surrounded a melted steel can with a chipped white frame, both objects rescued from the detritus of the Watts uprising. The white frame elevates the status of the melted steel can. Purifoy believed that another language needed to be created to describe African American art, and he provided an example for artists like John Riddle and John Outterbridge, encouraging them to use the objects of everyday life to create works that were representative of their experience.