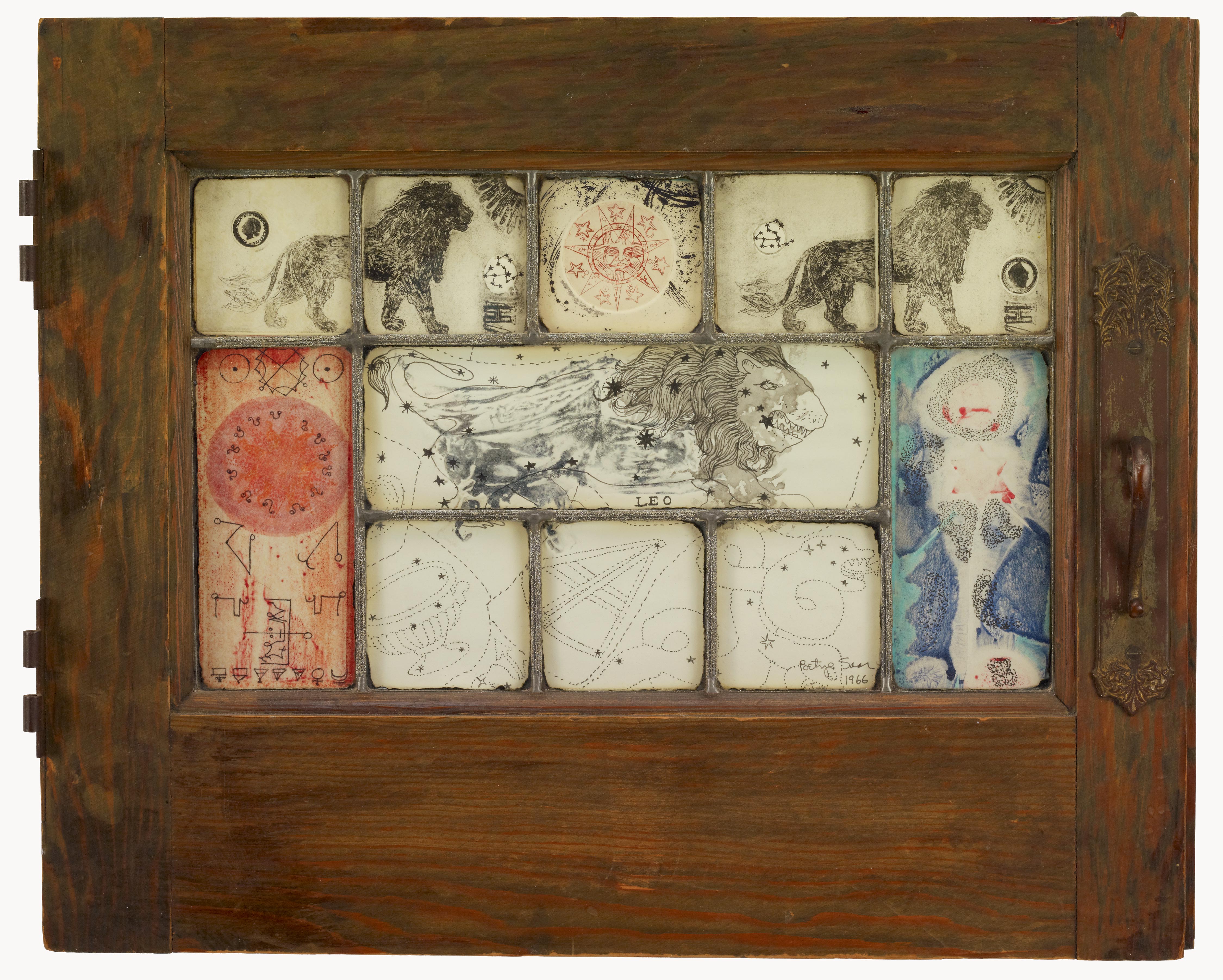 Betye Saar
Mystic Window for Leo,
1966
Medium: Drawing and etching in window
Dimensions: 14 1/4 x 17 3/4 in. (36.2 x 45.1 cm)
Credit Line: Collection of the artist; courtesy of Roberts & Tilton, Culver City, California. Photo courtesy of Roberts & Tilton

This low-relief assemblage incorporates found objects and drawings. Multiple iterations of the lion are seen throughout the work, alluding to Leo, the artist's astrological sign. In addition, Saar inserted images of the constellations, mystical imagery, and other symbols that reference the zodiac. The phrase "mystic window" also relates to tarot card readings and spiritual insight. With Mystic Window for Leo, Saar was able to incorporate the multiple meanings of found objects into a work that is meant to be personal and universal.