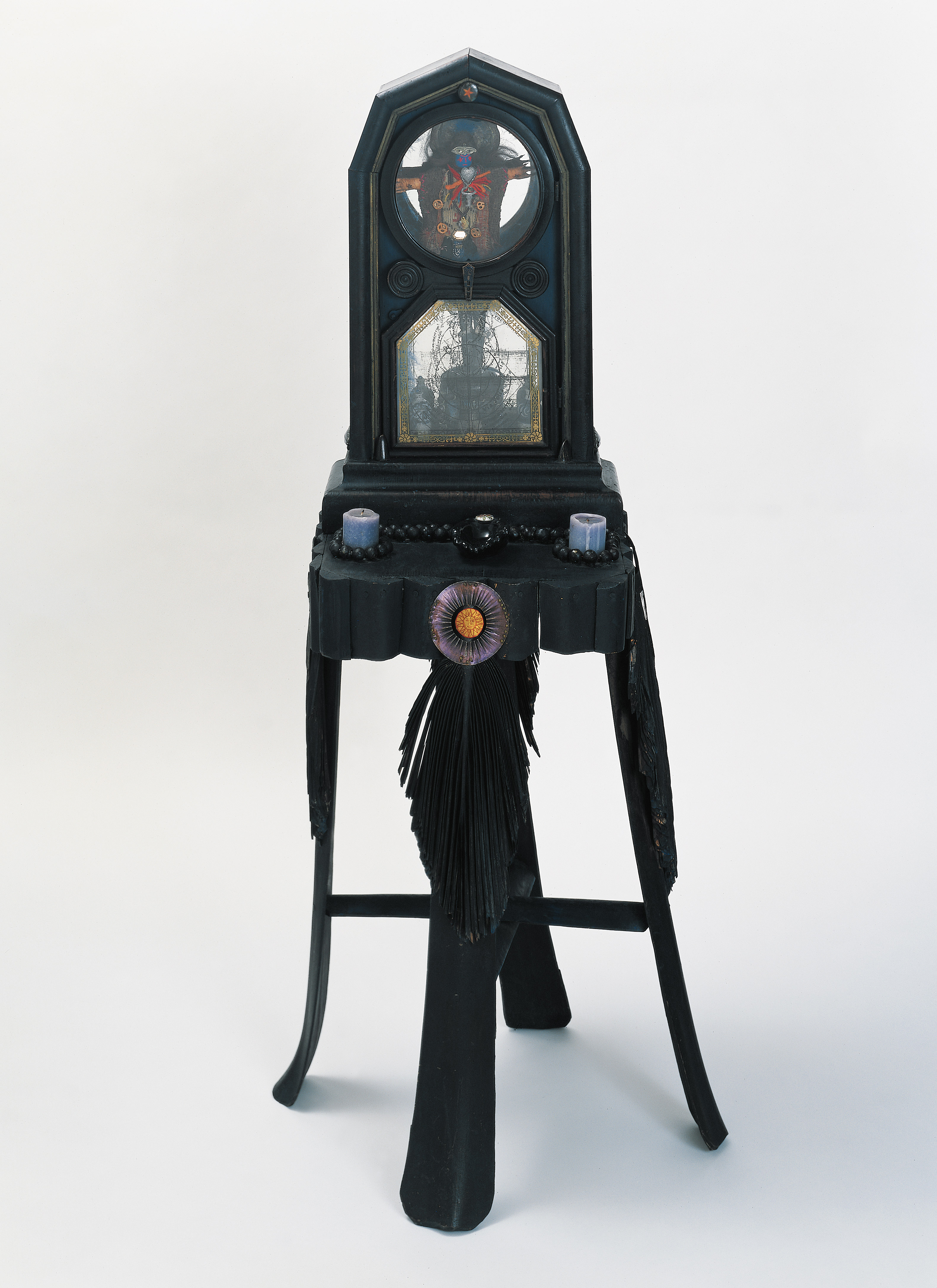 Betye Saar
Indigo Mercy,
1975
Medium: Mixed media
Dimensions: 42 x 18 1/2 x 17 in. (106.7 x 47 x 43.2 cm)
Credit Line: The Studio Museum in Harlem, New York, Gift of The Nzingha Society, Inc. Photo courtesy of The Studio Museum in Harlem

This assemblage closely resembles an altar. The indigo-colored table sits on four legs, each flanked by a palm-leaf shape. On the top of the table sits a wooden clock, which is filled with mystical symbols and imagery along with a central figure. A button with a red star and the word Mercy is placed at the top of the case, and candles and coins are placed at its base, appearing as offerings. Indigo Mercy is representative of a turn in the artist's work as she began to envision her boxes as freestanding sculptural objects. This turn was undoubtedly influenced by Saar's work with theater design at the Inner City Center in Los Angeles and the Napa Valley Theatre Company in Northern California.