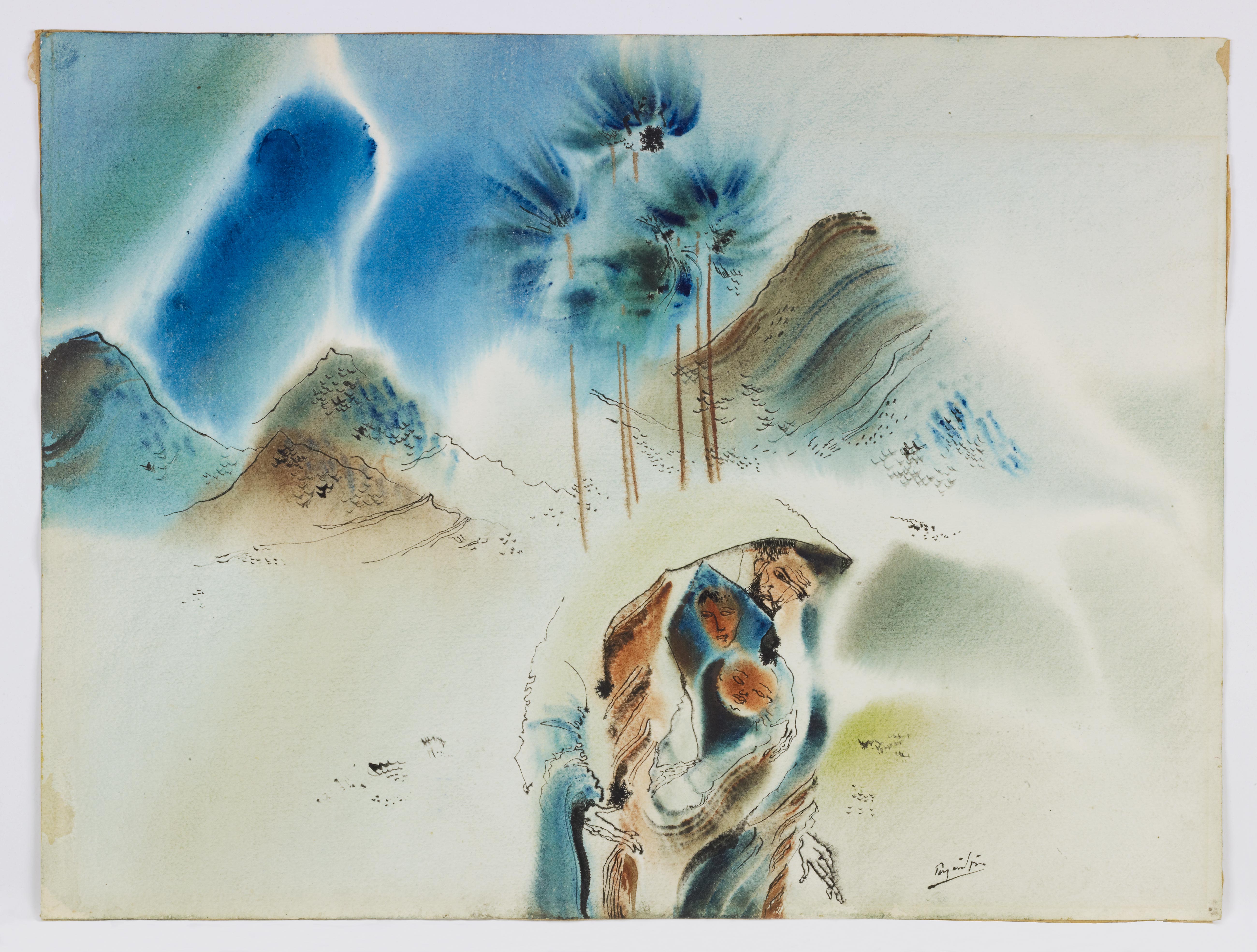 William Pajaud
Holy Family,
c. 1965
Medium: Watercolor, pen, and ink on paper
Dimensions: 15 x 20 in. (38.1 x 50.8 cm)
Credit Line: Welton Jones, WAJ Collectibles. Photo by Ed Glendinning

Holy Family is a religious scene originally painted for a Christmas card, chosen by the artist for the beauty of its message. Pajaud delicately outlined the figure of Saint Joseph shielding the Virgin Mary and the infant Jesus from the harsh desert winds. Deliberate brushstrokes and a heavier application of paint for the palm trees and mountains in the background communicate the urgency of the situation, while the limited palette conveys the simplicity of the story.