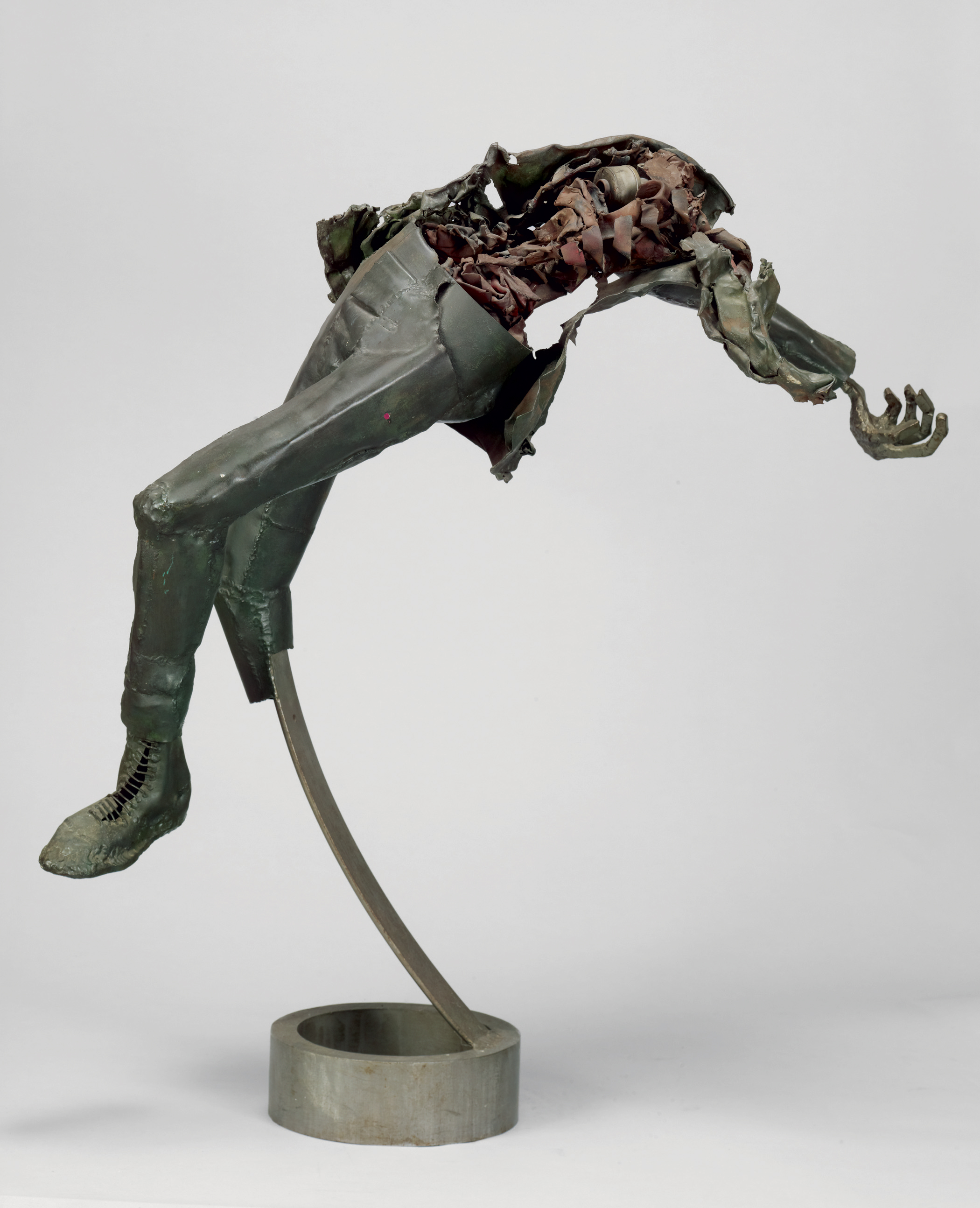 John T. Riddle Jr.
Gradual Troop Withdrawal,
1970
Medium: Scrap-metal sculpture
Dimensions: 48 in. (121.9 cm) tall
Credit Line: Collection of J. Stan Sanders, Los Angeles. Photo by Ed Glendinning

In Gradual Troop Withdrawal, Riddle depicts a soldier sprawling backward, supported by a circular steel frame that extends from his right leg. The soldier's left foot is fully rendered, but his body gradually disintegrates as the eye travels up to the nonexistent head. Here Riddle expressed his staunch opposition to the Vietnam War and the United States' promise of gradual withdrawal from the conflict.