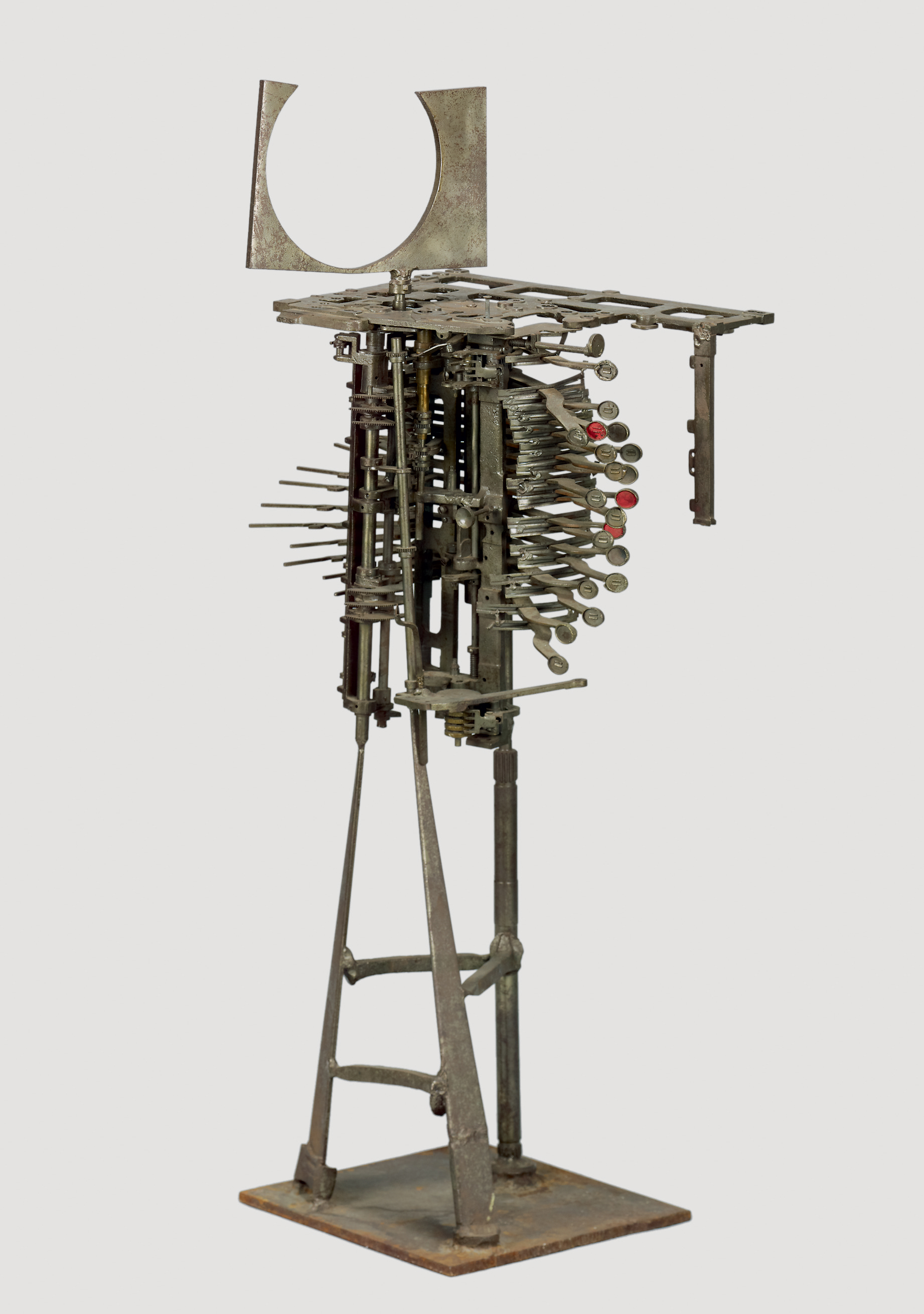 John T. Riddle Jr.
Ghetto Merchant,
1966
Medium: Mixed media
Dimensions: 41 in. (104.1 cm) tall
Credit Line: Courtesy of Claude and Anne Booker, Los Angeles. Photo by Ed Glendinning

John Riddle created Ghetto Merchant from the debris of a cash register he found in a burned-out storefront during the Watts rebellion. He turned to assemblage for its ability to communicate the physicality of black Los Angeles in the wake of the Watts uprising.