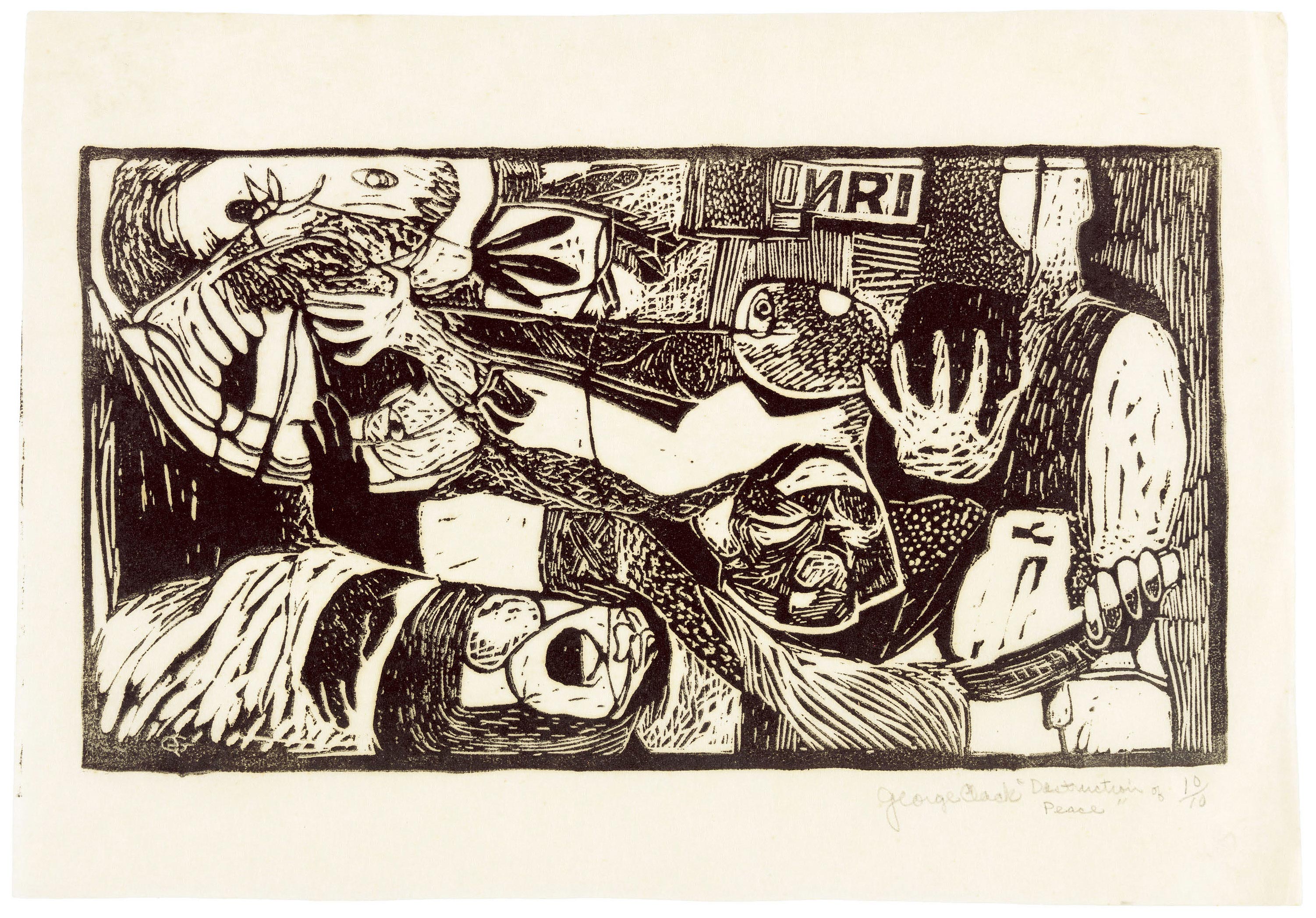 George Clack
Destruction of Peace,
1960s
Medium: Woodcut, Edition 10/10
Dimensions: 8 x 12 in. (20.3 x 30.5 cm)
Credit Line: Collection of Linda Goode Bryant, New York. Photo by Tim Nighswander/IMAGING4ART

Destruction of Peace is a woodcut with a highly chaotic abstract composition, with mouths and hands the prevalent motifs. George Clack was part of the Los Angeles art scene and exhibited alongside many artists in Now Dig This! at the first Watts Summer Festival in 1966. A graduate of Chouinard Art Institute, Clack also participated in the LA Art-on-Billboards Project in 1972, and was a member of the Black Artist Association.