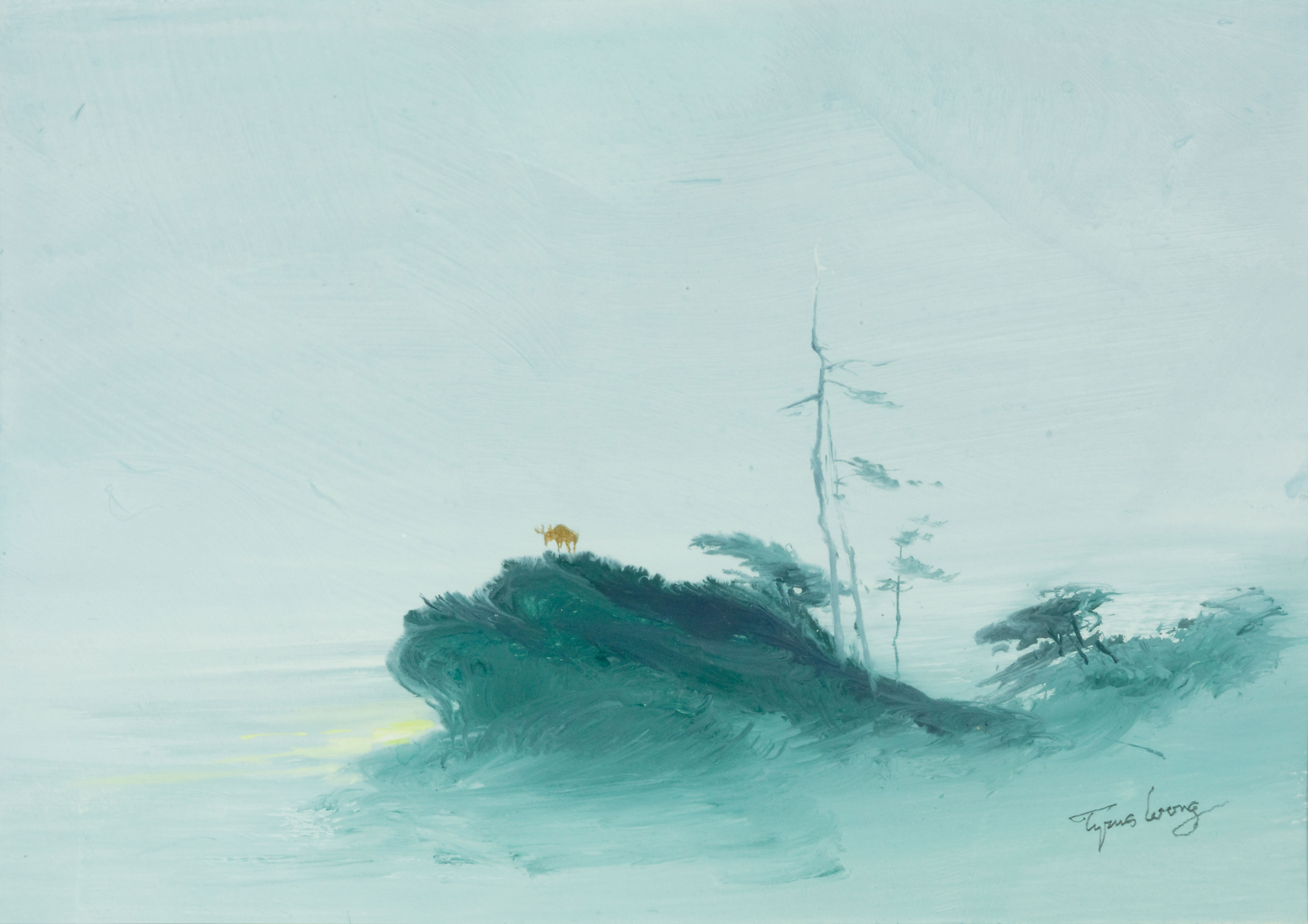 Tyrus Wong
Deer on Cliff,
1960s
Medium: Gouache on illustration board
Dimensions: 12 3/8 x 15 3/8 in. (31.4 x 39.1 cm)
Credit Line: Courtesy of the artist. Photo by Ed Glendinning

Deer on Cliff reflects Wong's stylistic fusion of Chinese and American aesthetics, encouraged by his Otis Art Institute mentor Stanton Macdonald-Wright. The painting evokes a feeling of movement, influenced by Wong's interest in and work with illustration and film.