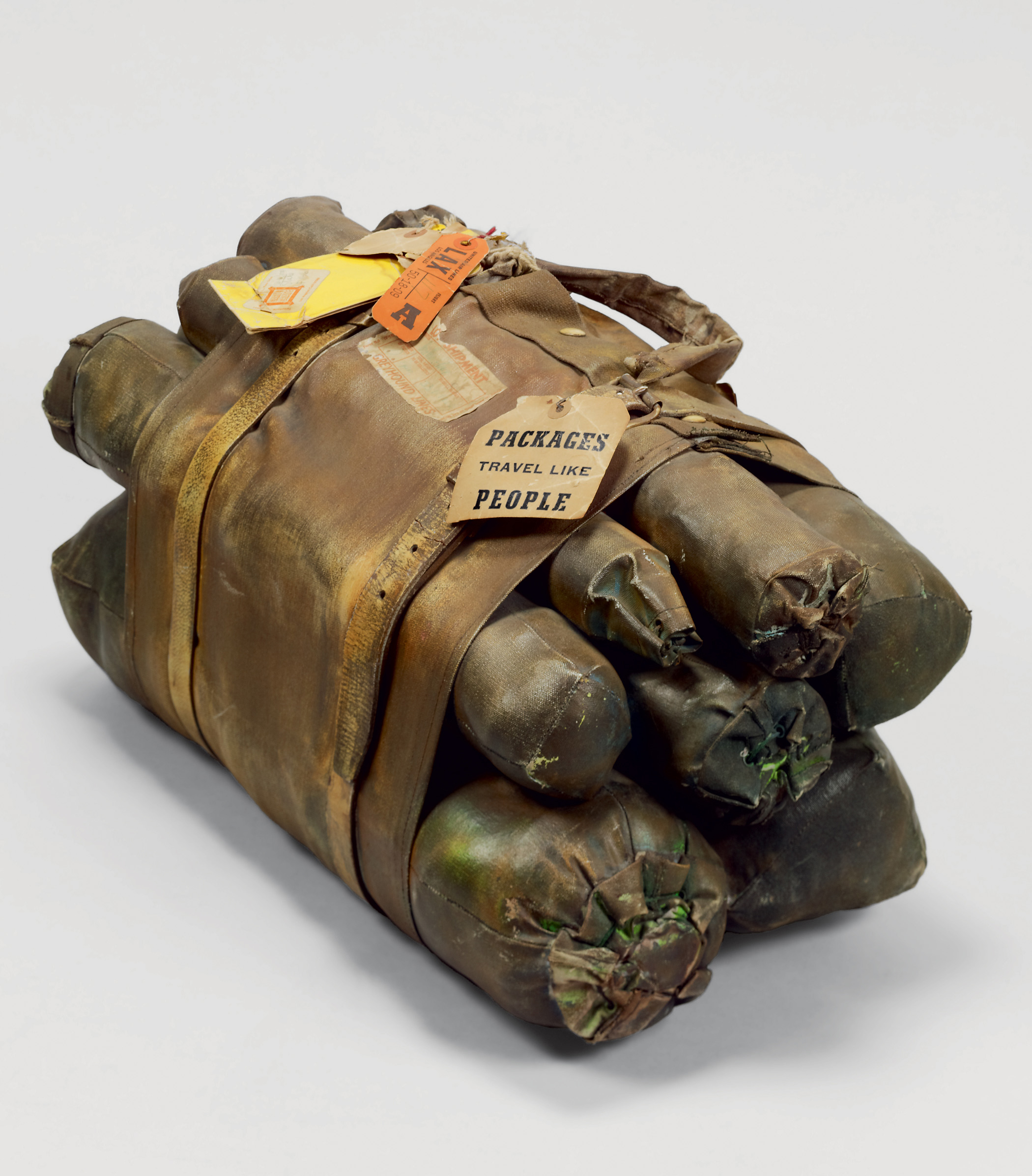 John Outterbridge
Case in Point, from the Rag Man Series,
c. 1970
Medium: Mixed media
Dimensions: 12 x 12 x 24 in. (30.5 x 30.5 x 61 cm)
Credit Line: Hammer Museum, Los Angeles. Purchase. Photo by Ed Glendinning

Case in Point is a sculpture assembled from leather and other materials that closely resembles a bag of grenades. Outterbridge placed the phrase "Packages travel like people" on the luggage tags, communicating intense feelings about his experience with racism on a bus ride in Richmond, Virginia, in 1955. He had recently been discharged from the army and was ushered to the back of the bus despite being in full uniform. With Case in Point, Outterbridge confronts the all-too-common reality of racism that African Americans experienced at home after serving the country abroad in the Korean War.