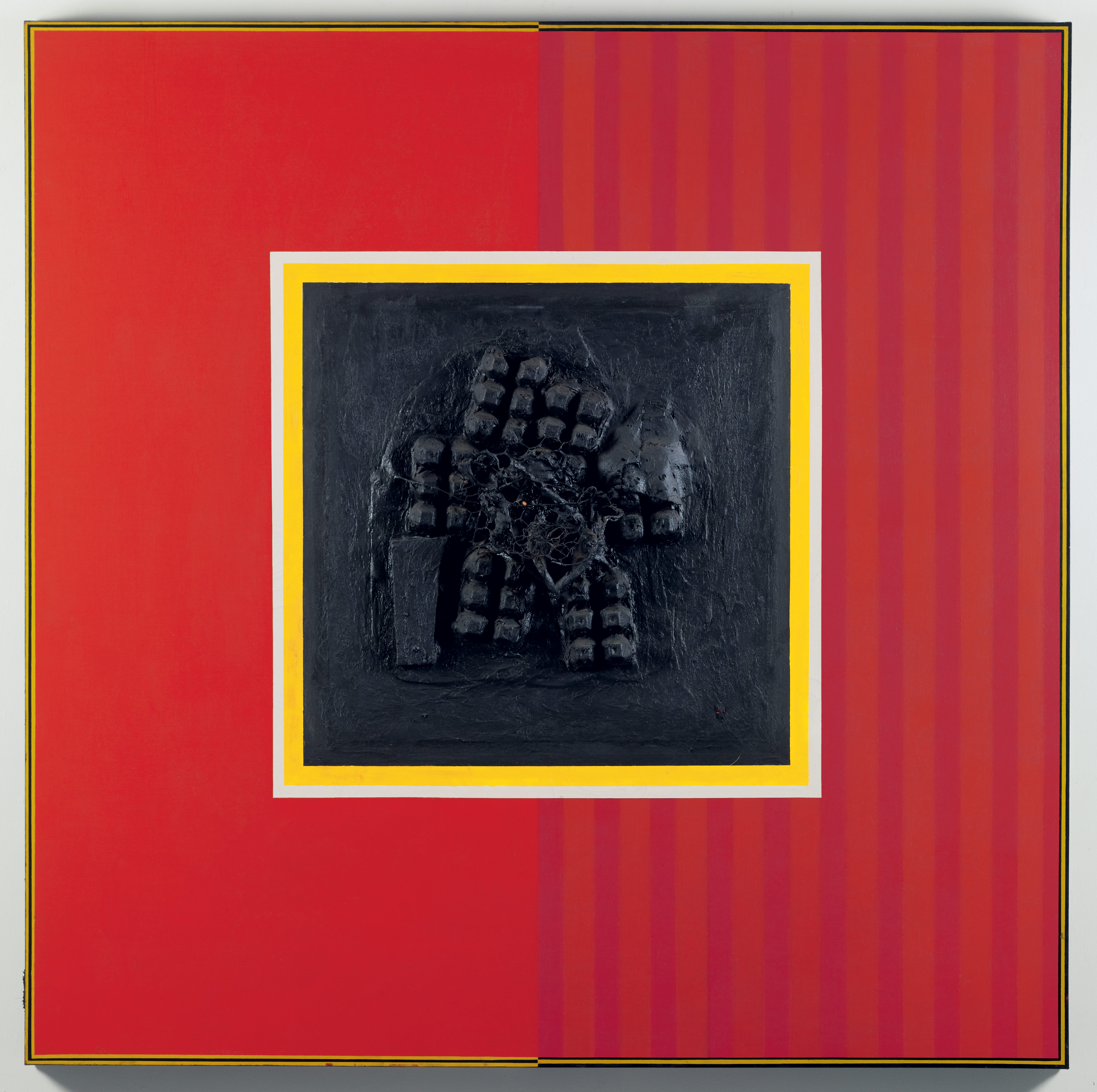 Daniel LaRue Johnson
Big Red,
1964
Medium: Mixed media on canvas
Dimensions: 62 x 62 in. (157.5 x 157.5 cm)
Credit Line: Collection of Dr. and Mrs. Leon O. Banks, Los Angeles. Photo by Ed Glendinning, courtesy of Dr. and Mrs. Leon O. Banks

Big Red is a geometric mixed-media painting that shares aesthetic similarities with the slickness of works by Los Angeles "finish fetish" and light-and-space artists. The matte black of the painting juxtaposed against the rectilinear red, yellow, and white forms that extend from the center create a subtle variance in the surface, which is aided by the low-relief forms in the center.