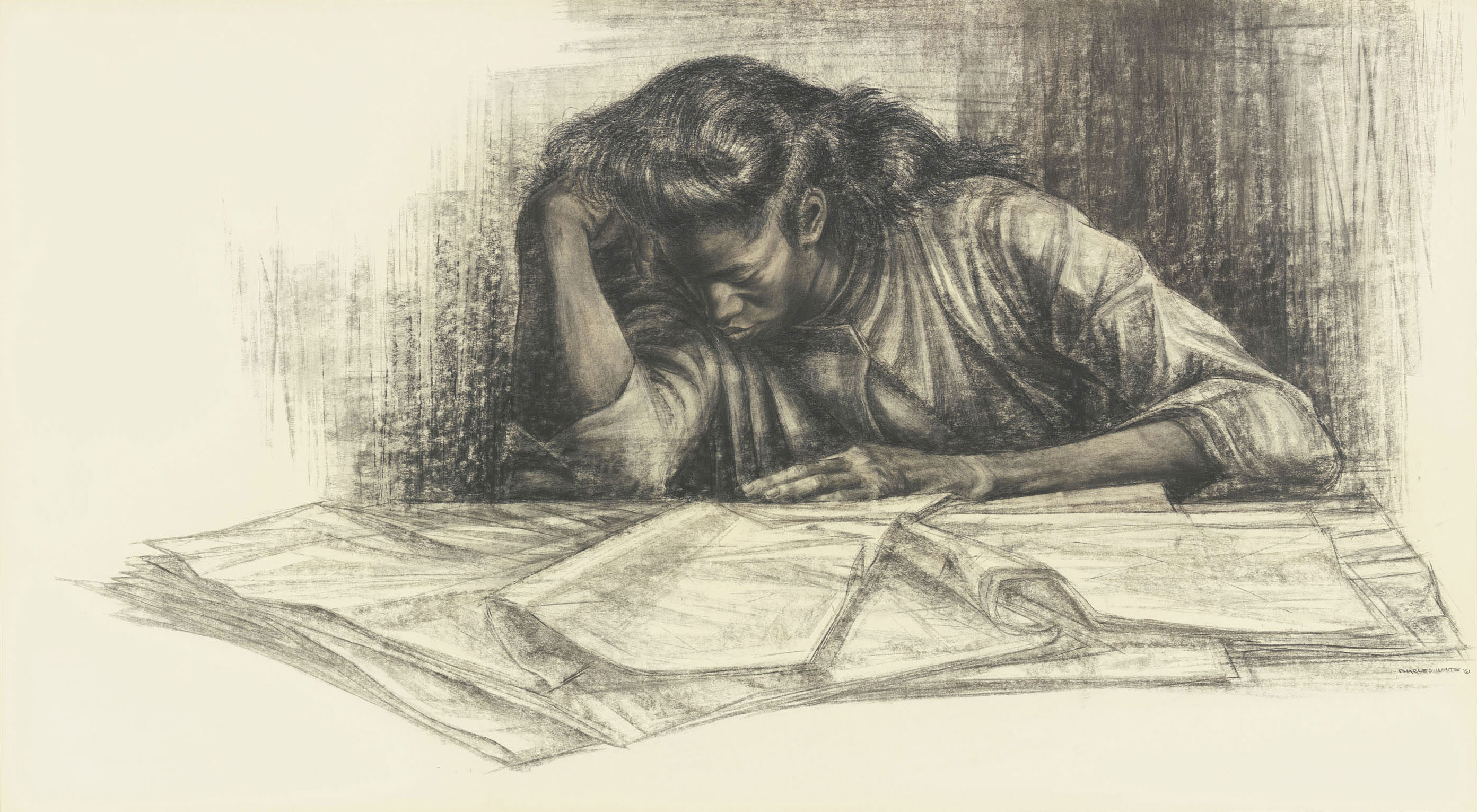 Charles White
Awaken from the Unknowing,
1961
Medium: Charcoal and Wolff crayon on paperboard
Dimensions: 31 x 56 in. (78.7 x 142.2 cm)
Credit Line: Private collection. Photo by Tim Nighswander/IMAGING4ART

Awaken from the Unknowing depicts a young African American woman intent on her quest for knowledge. Charles White chose to create representational images of African Americans to dispel and counteract the unflattering and often racist imagery that was prevalent at the time. This work reflects White's interest in the African American female subject as well as his own quest and affinity for knowledge.