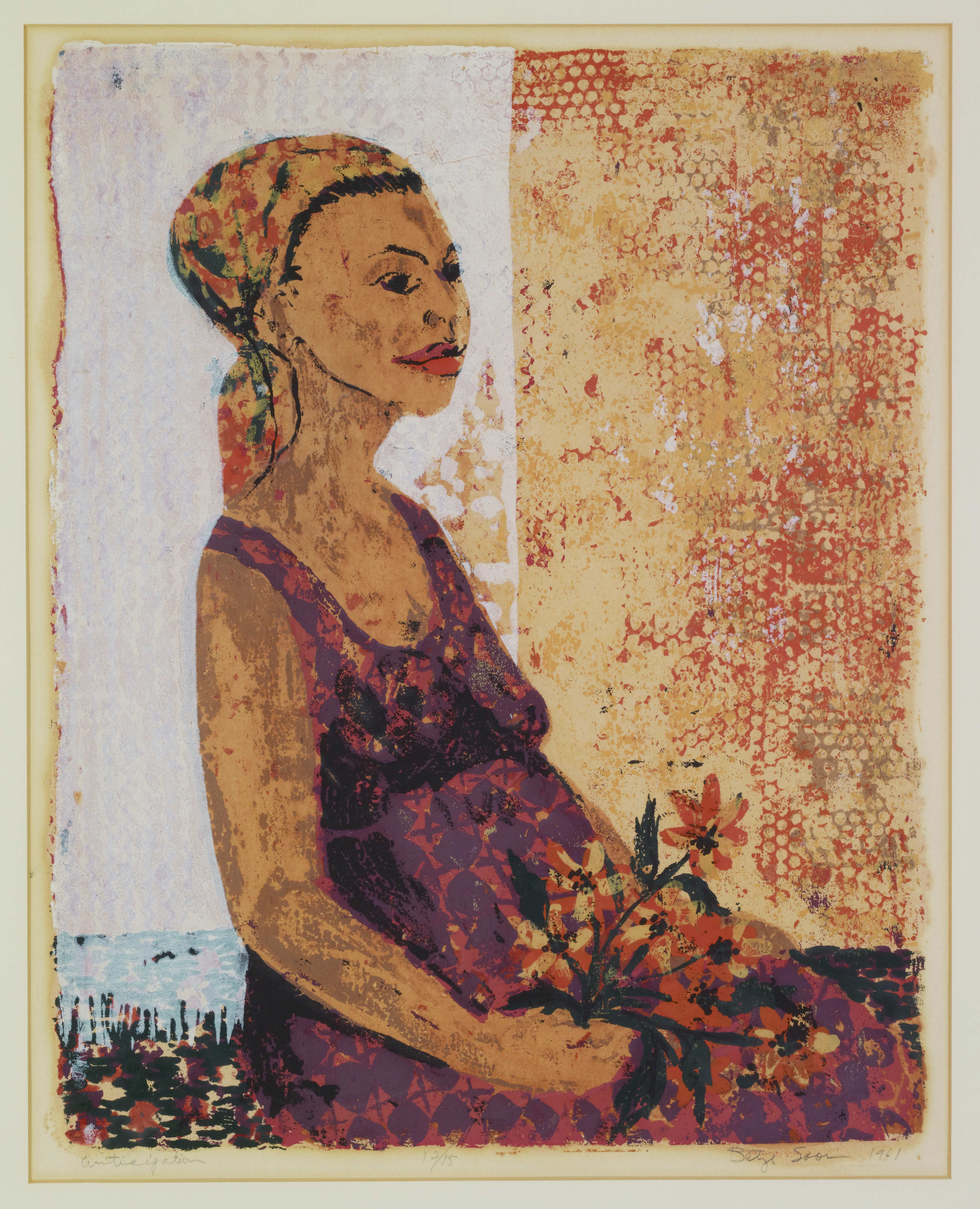 Betye Saar
Anticipation,
1961
Medium: Serigraph, Edition 12/15
Dimensions: 26 x 22 in. (66 x 55.9 cm)
Credit Line: Collection of Alvin and Jeffalyn Johnson. Photo by Ed Glendinning

Anticipation is a crucial work for Saar, as she began to experiment with layering and textures, elements that would characterize her later work with assemblage. The print portrays a pregnant woman, perhaps Saar herself, meditating. This reflective state seems to presage the artist's move away from representational work and into more mystical and symbolic iconography.