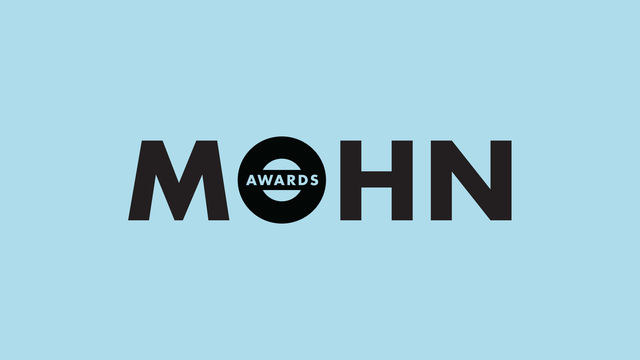 Made in L.A. 2016 Mohn Awards
Funded through the generosity of Los Angeles philanthropists and art collectors Jarl and Pamela Mohn, The Mohn Award ($100,000) and the Career Achievement Award ($25,000) will be selected by a professional jury, and the Public Recognition Award ($25,000) will be determined through a public vote. All the artists in the exhibition are eligible to receive the awards. 
Jarl Mohn said, "The Hammer's Made in L.A. biennial has quickly become known as definitive source of recognizing brilliant new emerging artists and long time under-recognized creators of innovative art. This biennial is the early forecast system for creative genius in Los Angeles."
Winners
The Hammer Museum announced the recipients of the Mohn Awards presented in conjunction with Made in L.A. 2016: a, the, though, only, organized by Hammer curator Aram Moshayedi and Hamza Walker, director of education and associate curator, Renaissance Society. Dancer and choreographer Adam Linder receives the $100,000 Mohn Award honoring artistic excellence as well as a monograph produced by the Hammer. Wadada Leo Smith receives the $25,000 Career Achievement Award honoring brilliance and resilience; and Kenzi Shiokava receives the $25,000 Public Recognition Award as determined by a public vote. Learn more about the winners on our blog.
Mohn Award
Jury award honoring artistic excellence 
The $100,000 Mohn Award will be granted over two years to an artist from the exhibition and includes a monograph of the artist's work. A professional jury of three curators will select the artist whose presentation of work in Made in L.A. 2016 stands out as exceptional. 
Career Achievement Award
Jury award honoring brilliance and resilience 
This $25,000 award will be given to one artist in the exhibition who has made a significant contribution to contemporary art throughout that artist's career. 
Public Recognition Award
Awarded by public vote 
Visitors to Made in L.A. 2016 will choose the recipient of the $25,000 Public Recognition Award by voting for their favorite artist in the exhibition. Visitors vote on-site at kiosks located throughout the museum. 
About Jarl Mohn
Jarl and Pamela Mohn are art collectors committed to supporting emerging L.A. artists. Professionally, Jarl Mohn divides his time between being a corporate director and advisor to a number of media companies, making direct early stage angel and seed investments in digital media/technology ventures, and managing The Mohn Family Foundation—the philanthropic entity that he and his wife created in 2000. In addition to supporting arts initiatives, the Mohn Family Foundation funded the Mohn Broadcast Center for KPCC, a significant contribution to Public Radio in Southern California. Mohn is the former Chair of the ACLU Foundation of Southern California, and the former Chair of The Annenberg School at USC.
Previously he was the founding President and CEO of Liberty Digital, a public company that invested in the internet and digital media. Prior to Liberty Digital, Mohn created E! Entertainment Television serving as its President and CEO from January 1990 to December 1998. Mohn was formerly Executive Vice President and General Manager of MTV and VH1 from 1986 to 1990 where he led the transformation from music videos to long form programming. Prior to his career in television, Mohn had a 19-year career in radio. He began as a disc jockey and rose through the ranks as a programmer, general manager, and then owner of a group of radio stations.
Originally from Doylestown, Pennsylvania, Mohn attended Philadelphia's Temple University where he studied mathematics and philosophy. He currently lives in Brentwood with his wife. Jarl and Pamela Mohn's commitment to the awards extends through the first five cycles of Made in L.A. with the option to continue beyond