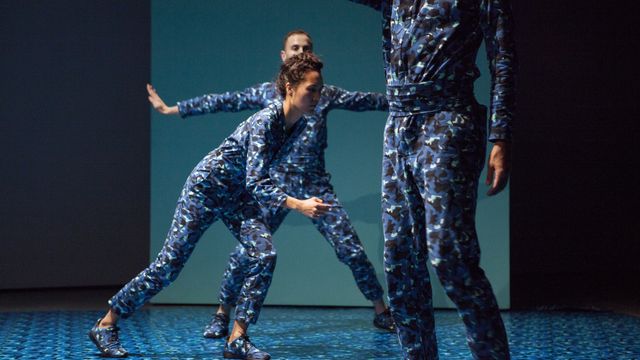 Dancer and choreographer Adam Linder has received the $100,000 Mohn Award honoring artistic excellence as well as a monograph produced by the Hammer. 
In the crafting of carefully arranged dance performances, Adam Linder acts as the choreographic equivalent of a film editor, creating an assemblage of occasions, phrases, postures, and poses. Varied in its approach to style and form, Linder's work offers insight into a new way of measuring time through live performance. For Linder, the parsing of different dance techniques and types of movement into a singular and cohesive work is a way of evoking the idea of a body in the plural. How, he asks, can an individual performing self inhabit a different register of time and a different notion of being that is profuse and plural rather than singular and universal?
Composed of a series of disparate vignettes, Kein Paradiso (2016) is a choreography for three performers set within a visually abstract scenario. The performers engage with different formalist approaches to movement and push against the notions of universality and singularity that are left over from the history of modern dance. To this end, the stage pieces and props for the work remain in the exhibition space as a self-aware and deflated theatrical residue, marking the dormant space as a site of ongoing activity. Through a sound track that plays continuously in place of the three performers, the installation takes into account its exposed state in the interim moments when an audience awaits a given performance.