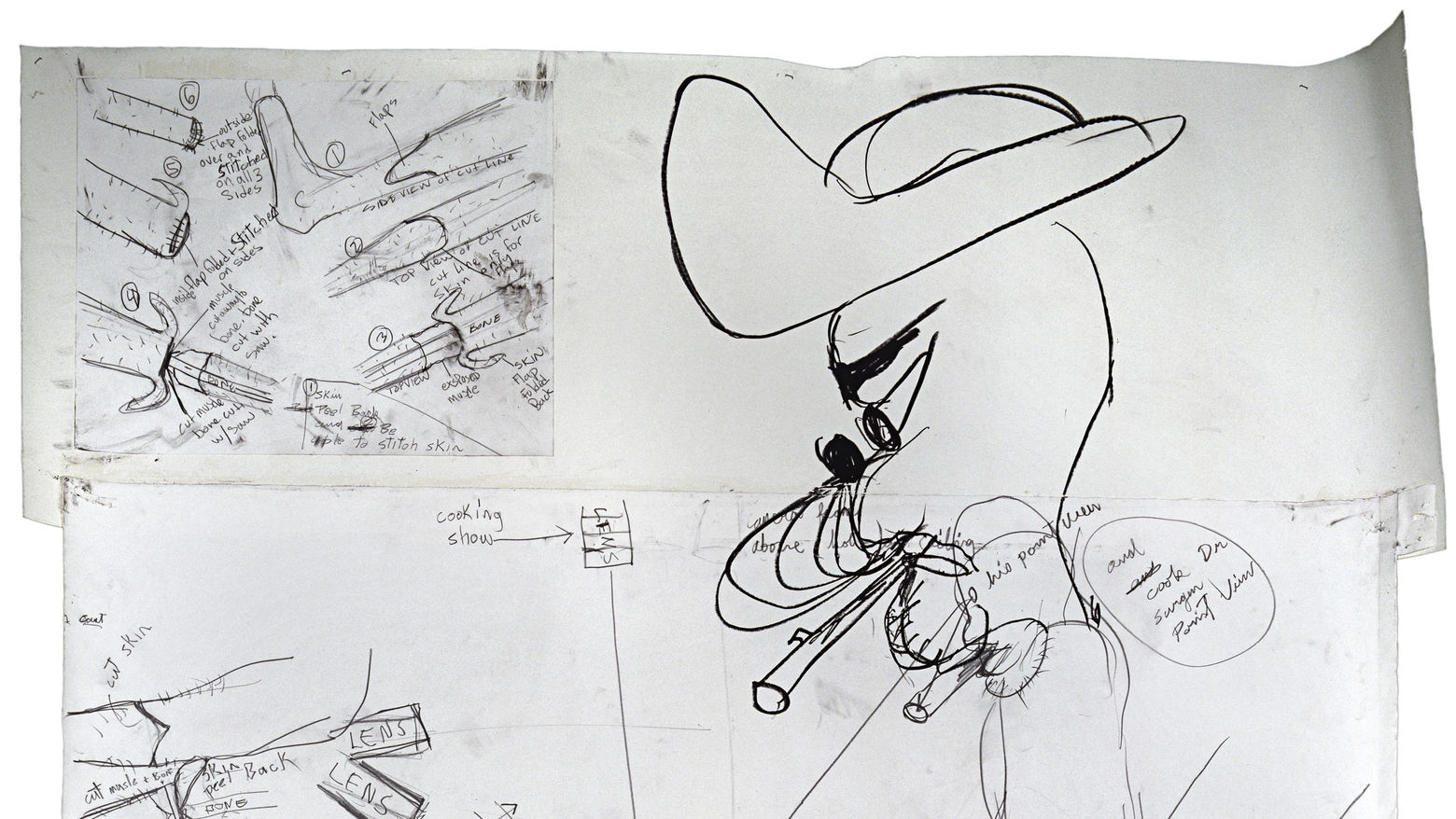 Paul McCarthy: Head Space, Drawings 1963–2019
This exhibition is the first comprehensive survey in the United States of drawings and works on paper by the Los Angeles-based Paul McCarthy (b. 1945, Salt Lake City), one of the most influential artists of his generation. Spanning more than five decades, the exhibition examines the significant role of drawing as it relates to McCarthy's broader practice involving performance, video, photography, sculpture, and installation.
Paul McCarthy: Head Space, Drawings, 1963–2019 is organized by Aram Moshayedi, curator, and Connie Butler, chief curator, with Ikechukwu Onyewuenyi, curatorial assistant, and Nicholas Barlow, curatorial assistant.
Major funding for the exhibition and catalogue is provided by Hauser & Wirth. Generous support is provided by the Nicolas Berggruen Charitable Foundation and Maurice Marciano, with additional contributions from Bill Block, Peder Lund, and an anonymous donor. Special thanks are extended to the Hammer Global Council and the artists who contributed to the Hammer Artist Fund.