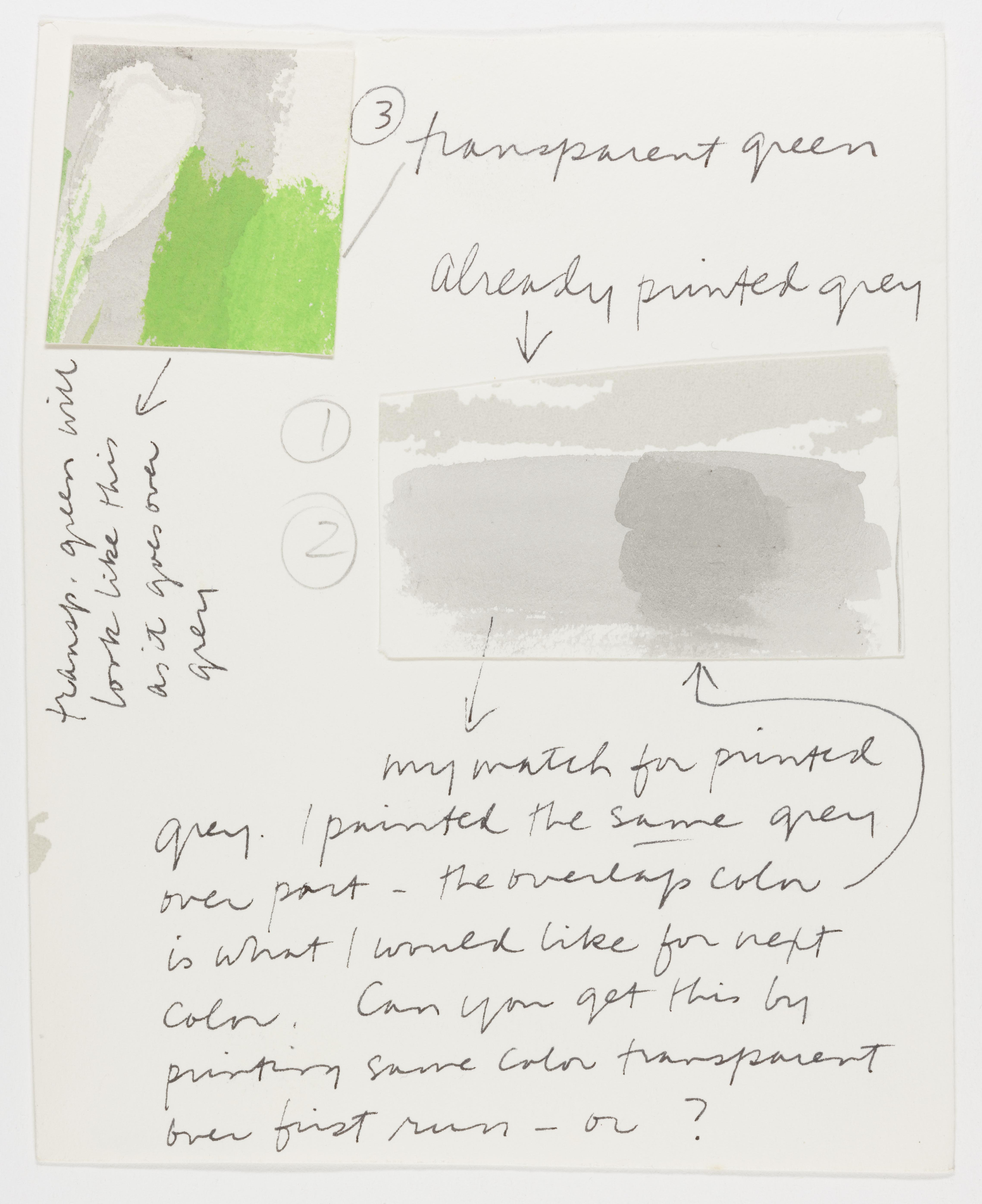 Corita Kent
Untitled,
1968-1986
Medium: Watercolor, ink, and pencil on paper with collage
Dimensions: Sheet: 6 5/8 x 6 3/4 in. (16.8 x 17.1 cm)
Credit Line: Collection UCLA Grunwald Center for the Graphic Arts, Hammer Museum. Corita Kent Bequest.
Accession No.: 1990.1.1081
Paper/Support: Paper
Inscriptions: u.r. handwritten in ink: "3 transparent green / already printed grey"; c.l. handwritten in ink: "transp. [sic] green will look like this as it goes over grey"; c. handwritten in pencil: "1 / 2"; l.r. handwritten in ink: "my match for printed grey. I painted the same grey over part - the overlap color is what I would like for next color. Can you get this by printing the same color transparent over the first run - or?"