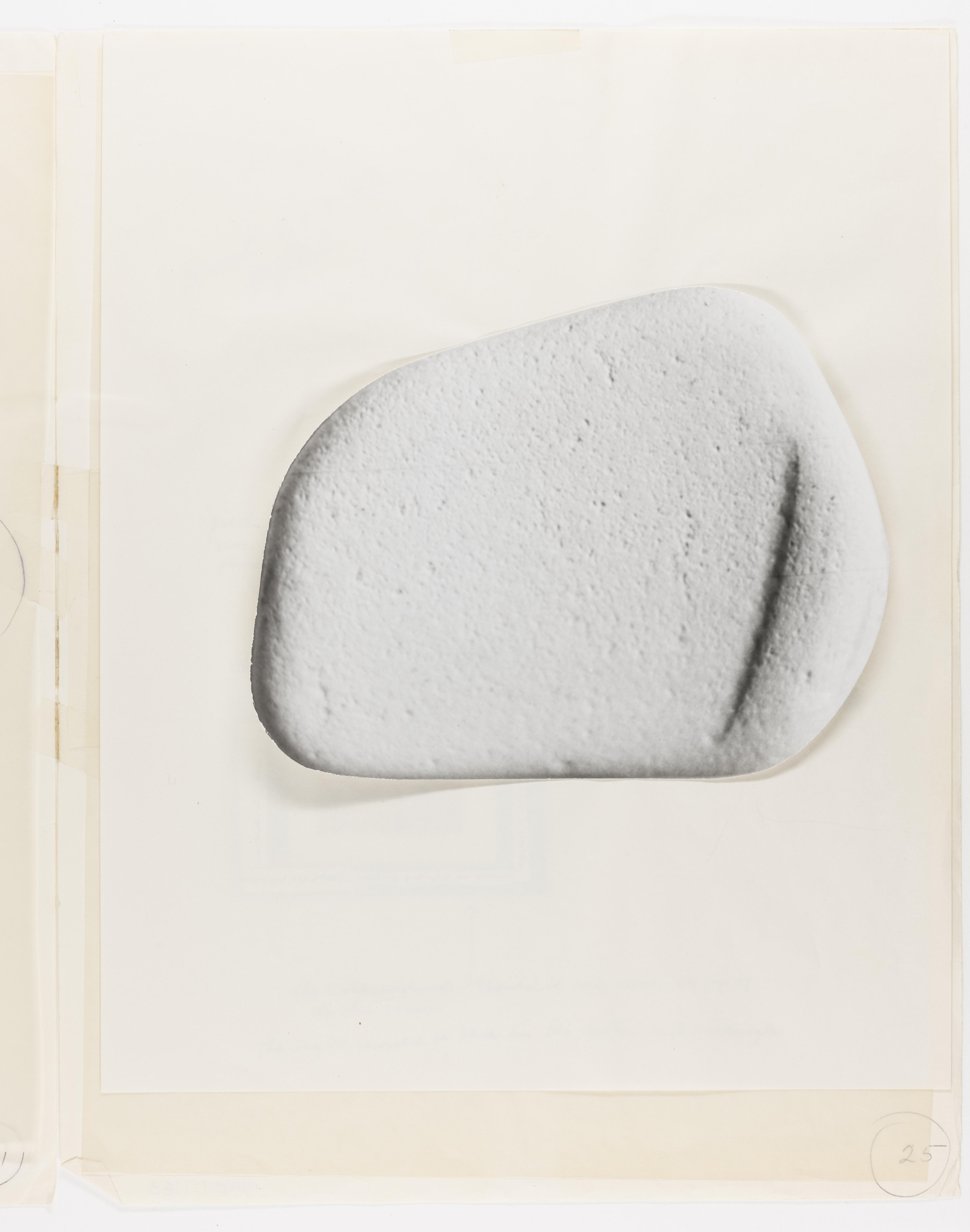 Corita Kent
Untitled,
1968
From

International Signal Code Alphabet
Medium: Ink on paper with photography, tracing paper overlay, and collage
Dimensions: Sheet: 8 1/2 x 11 in. (21.6 x 27.9 cm)
Credit Line: Collection UCLA Grunwald Center for the Graphic Arts, Hammer Museum. Corita Kent Bequest.
Accession No.: 1990.1.1163
Paper/Support: Paper
Inscriptions: l.r. handwritten in ink: "25"; u.l. handwritten in ink: "print 27 + 25 together"; l.c. handwritten in ink: "put this stone photo"; c. handwritten in ink: "the words around should be red words on top of the blue boarder the big W should be blue in the center red rectangle"